Athlete Spotlight: Emma Hedding
Emma Hedding ('23) has been a dancer at Ballet Chelsea for 13 years. 
At Ballet Chelsea, Hedding does many different styles of dance. She mainly does ballet and jazz, but has been able to take modern and contemporary.
"My favorite style of dance is jazz," Hedding said. "You are able to express yourself in a more upbeat way compared to ballet."
In a normal year, the dance schedule would be very rigorous with classes, conditioning, and rehearsals. Hedding said she'd be in the studio for six to seven days a week. Because of COVID-19, however, her schedule has been cut back to four to six days. This kind of dedication can make it difficult to balance a personal life with.
"One of the hardest things about dance is time management," Hedding said. "In a normal year when I would be at the dance studio almost every day, it was really hard to manage my time. I needed to find the right balance, which was hard at the time, but made things a lot easier."
Though dance is very rigorous, there are many things that make it a sport unlike no other. 
"One of my favorite things about dance is the fact that I'm able to forget all of the stressors in my life," Hedding said. "When I'm dancing, I feel like all of the weight that has been pounding down on my shoulders is lifted. I feel free."
Ballet Chelsea has provided Hedding with a great community.
"At dance, I have made some of my closest friends," Hedding said. "I've built a family. A family that I can laugh with, cry with, and one who always has my back."
Hedding has already planned out what she wants to do in the future, and how she wants dance to be a part of it. 
"I plan on dancing throughout high school, but do not plan to go to college for dance," Hedding said. "However, I will be sure to take drop in classes. Dance has always been a part of my life, and I will be able to keep it this way."
With 13 years of experience, Hedding has experienced a lot of different things through dance. These things have taught her valuable lessons.
"One piece of advice that I would give a new dancer is to not let anything stop you from taking classes," Hedding said. "Dance is made for all people regardless of body shape, gender, sexuality, and race."
Leave a Comment
About the Contributor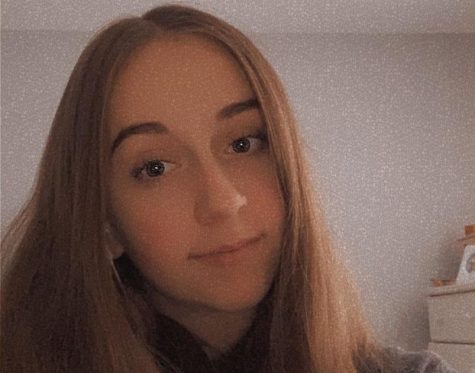 Makenna Van Assche, Bleu Print Staff
Makenna is a sophomore at Chelsea High School, and this is her first year writing for The Bleu Print. Outside of school, she enjoys dancing, baking, and...