Company C Coming Soon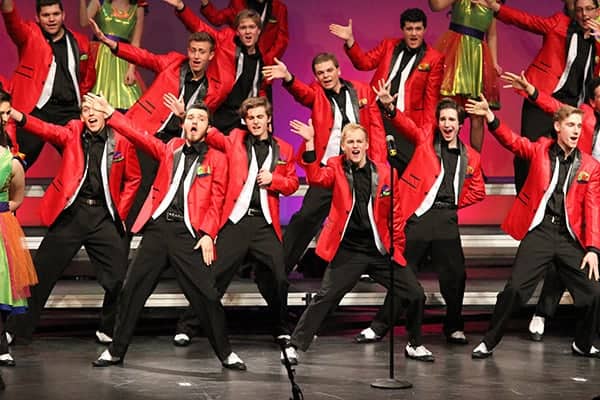 Though most musical performances have been canceled this year due to COVID-19, Chelsea's Company C program is still trying to give us a performance to remember. 
They haven't yet begun, but director Aaron Pollard explained that the current plan is to start sometime late March.
"We're going to do it," Pollard said. "I'm going to send out some announcements in the coming weeks to get ready for auditions. With the way school is structured right now, I really want to wait until it's warm enough to have rehearsals outside so we can have the whole group together. [Performers] should expect it to be different this year while still expecting to make really high-level music."
 For any students interested, auditions will likely be towards the end of March. Along with all the typical COVID-19 guidelines, the performance itself will make this year different, as it is planned to be all acapella performances.
"It's just getting together with some students that want to make it really incredible," Pollard said. "We'll learn about three or four songs and perform them, which will obviously be very different than the usual, but the hope is to come together, do some rehearsals outside, and then put together a finished product."
There is no set date for Co.C's performance, but Pollard believes that it will take place sometime in late May in an attempt to avoid interfering with graduation. He is not sure how it will look yet but said it could potentially be a video recording.
Although Pollard may not get to show us his big goals this year, his main goal for the future is to get Co.C to compete as an acapella group at the ICHSA competition, where numerous acapella groups around Michigan gather and compete against each other. 
"I hope to drive them [the performers] to a really, really high standard of performance and singing and to have connections with the other groups in the area," Pollard said.
Pollard's view of the future has much to do with his history in acapella. Pollard, describing his successful acapella history at Eastern Michigan University and Skyline High School, sees potential in Co. C to go fully acapella. 
"Post pandemic, my goal for Company C is to be the pillar of musical achievement in Chelsea, and I would like it to be an acapella group," Pollard said. "I'm going to make every effort to make it the best group I possibly can."
However, for the time being, it seems that this year's Company C performance will be just a taste of what the future holds for the group. Stay tuned in the coming months to hear from Company C and Aaron Pollard in their COVID-safe acapella performance.
"My focus is to make the highest level of art that we possibly can, and that might look different from past years," Pollard said. "Be patient with how that transition looks, and get excited to make music."
Leave a Comment
About the Writers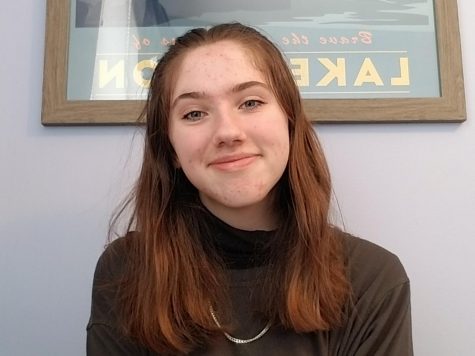 Anna Carter, Bleu Print Staff
Anna is a freshman at CHS, and this is her first year writing for The Bleu Print. In her free time, she loves singing, dancing, reading, listening to music...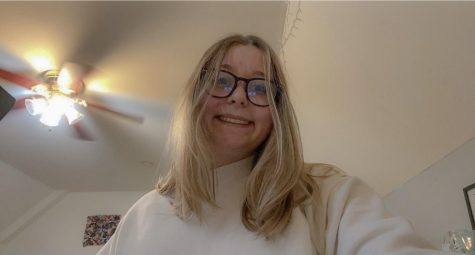 Mikaila Leonard, Bleu Print Staff
Mikaila is a sophomore at CHS, and this is her first year writing for The Bleu Print. Outside of writing she is involved in the Chelsea band program and...