Face Behind the Place: Raunaq Savur and Paul Frendenberg of Chelsea Burger
A new, fresh and exciting restaurant called Chelsea Burger has been serving up burgers and shakes since December 28th, 2020. Owners Paul Frendenberg and Raunaq Savur and the whole staff at Chelsea Burger are very grateful for the support that the community has shown them through this time. 
"I cannot tell you how happy I am at the reception we've received that first week we opened," Savur said. "We feel so blessed to be a part of this community."
There are many reasons why Frendnberg and Savur wanted to open up this restaurant, such as teaching their employees valuable skills that they can take with them wherever life may take them, being a place in Chelsea where you can get some great food at a great price and for friends and family to come together to sit and enjoy food and company. 
Though they have received a lot of community support, the process of opening up the restaurant has been full of ups and downs. From the setbacks that COVID-19 brought to upgrading the building, they have had to overcome quite a few challenges. 
Since the first COVID-19 shutdown happened when they were planning to open, they ended up moving the opening date back to have more time to create the perfect layout for the restaurant and not having to worry about laying off any employees. 
"We were going to open last February or March but then COVID-19 hit," Savur said. "The shutdowns ended up giving us more time to get ready to open, and I think that it came at a good time for us because had we opened, it would have put us in a bad space." 
Another challenge the owners faced before opening the restaurant was getting the building up to code. Being that the building had been there for a very long time, it came with a lot of great history that they didn't want to erase. 
"It was like an onion, as every time you peel the layer off, there was another one underneath," Savur said. "Oh let's fix this pipe here, you fix that pipe, but in fixing that pipe, something else breaks on the other side of the building." 
While doing the renovations that were needed, they discovered some of the history behind the building, and they decided that was something they wanted to keep as a part of the restaurant. 
"There's so much history, and we didn't want to lose it," Savur said. "A good example would be the walk-in refrigerator downstairs. It was handmade by [the previous owner's] grandfather. We also found 20 to 30 Prohibition-era empty bottles of liquor." 
Although the process of opening the restaurant was long, the final product was well worth it. Both Frendenberg and Savur have lots of goals for Chelsea Burger. Just recently they hit one of their first goals, which was to extend hours to 11-7 to include dinner.
"The next thing is possibly making a mobile kitchen in the back, so that not only can we serve extra burgers during busy times, but we can take it to people's houses for graduation parties and things like that."
Outside of those goals, Frendenberg and Savur are most focused on making Chelsea Burger a place where everyone and anyone can come and enjoy the atmosphere. 
"It is really important to me, and I want this to be a place for the employees and customers to grow, to love, and feel comfortable coming," Savur said. "I want us to create a place for the community to come in with sports teams and their families." 
Leave a Comment
About the Contributors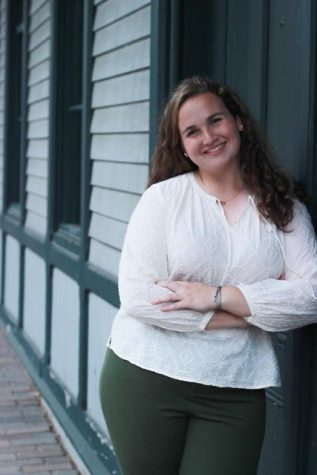 Katherine Thoms, Bleu Print Staff
Katherine is a senior at CHS, and this is her first year writing for The Bleu Print. Outside of The Bleu Print, she enjoys playing softball, working out,...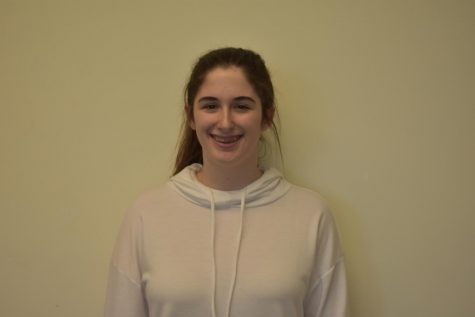 Isabella Treglia, Bleu Print Staff
Isabella is junior at CHS. She's on the swim team and she plays water polo. In her free time, she enjoys baking and spending time with friends and family.