Artist Spotlight: Talented Freshman Marah Putnam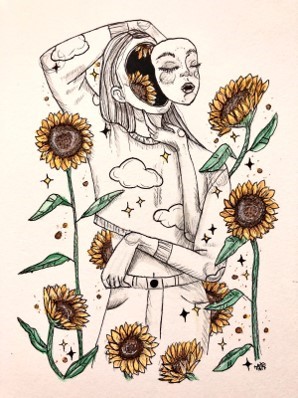 Marah Putnam ('24) has been drawing as "long as she can remember," and has put an incredible amount of dedication and time into her work.
"A while ago, a multimedia kind of thing, it was a picture of a girl where I used a feather to put a dress on her," Putnam said, describing her first drawing. "It was a cool thought."
Every artist has their favorite tool and P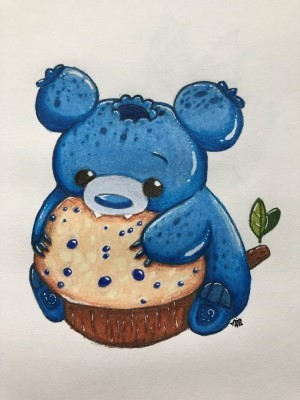 utnam's drawing implement of choice is a colored pencil. 
"My favorite style is like a cartoon style and realistic," Putnam said. "Sketching, colored pencil, and watercolor. I really love colored pencils."
Putnam takes a lot of her inspiration from artists she looks up to and loves the work of.
"Van Gogh's Starry Night is my favorite drawing," Putnam said. "The whimsical swirls, the vibrant colors, and I'm a big astrology fan."
Despite her love for other art, Putnam takes most of her inspiration from the world around her. She uses her experiences during the school day and the feelings she's collected over the day.
"I get my ideas from my feelings, so I mainly gather inspiration from the school day," Putnam said. "The world inspires me. Not just one particular person, but art classes and famous artists."
To be a good artist, interpretation skills and creativity are immensely important to show the viewer the emotion that went into the piece. Putnam has to bring everything to the table when she draws and technique is a big part of that.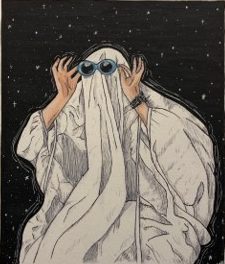 "How hard you draw or if you have sharp or curved edges, they all bring emotions," Putnam said.
Putnam uses drawing as an escape from stress.
"I find it's a good way to clear my mind," Putnam said. "Focusing on art blocks out  everything–and music throws me into my own art world." 
But it's not just to escape–Putnam draws so that others can understand and appreciate what she creates.
"Art is putting yourself on paper and canvas," Putnam explained. "I'm literally drawing the world around me and the feelings I've collected throughout the day."
Leave a Comment