Movie Review: Holidate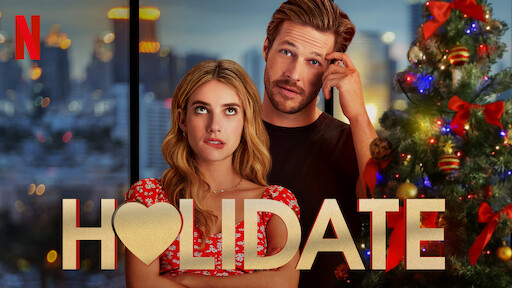 If you like rom-coms, Holidate, a Netflix original staring Emma Roberts and Luke Bracey that was released at the end of October, is the movie for you. 
The movie follows two strangers, Sloane and Jackson, who are tired of being single on the holidays. The two end up agreeing to be each other's platonic plus-ones all year long. However going to parties, dinners, and weddings together leads to two of them to catch real feelings. 
Overall, the movie is filled with love and funny moments. Not only is there a strong relationship between Sloane and Jackson throughout the movie, but there are also strong relationships between Sloane and her sister, brother and mother. I found it enjoyable to see the relationships progress as the movie does. I also really liked the funny and quirky moments throughout the movie.
Though Holidate was only rated 6.1/10 by IMDb and 44% by Rotten Tomatoes, I would still recommend this movie to people who like holidays, romance and comedy.
Leave a Comment