Return to Hybrid and What It Means For Students
A lot of preparation has gone into getting the school and students ready for transitioning into hybrid learning.
According to Principal Mike Kapolka, the high school waited longer than the rest of the district to begin hybrid learning because teachers and administrators didn't want to interrupt the students' trimester with a new schedule and set up.
"It didn't make any sense to me to transition students and staff back into the building while flipping and changing the instructional model," he said. "We wanted to have consistency through that first term with a virtual experience."
Bigger decisions like these are made by the district administration, but the more specific details about what CHS will look like when students return to in-person schooling are decided by the Hybrid Task Force, which is open to any faculty member interested in joining. So far the group has focused on what works in online schooling and should continue in-person and what doesn't.
"Asynchronous time is still something we want to hold on to," Kapolka said. "We think it's important, but it needs to be cleared up in terms of what the expectation is and what teachers can assign and how students can handle it. Time management and those executive function skills make asynchronous days really good in theory."
In practice, however, he recognizes how difficult it is for many students.
"We threw students into the deep end of the pool," he said. "Some are swimming great, some are kind of treading water and other ones are sinking because they don't necessarily know how to manage their time or prioritize." 
Administration wants to make sure the kids who are struggling are able to catch up and contact the school for the help they need.
"We've reached out to some of those students to bring them into the building on Wednesdays to work with them," he said.
The administration wants to continue reaching out to struggling students and offering them support as the district transitions into hybrid learning. Not only are they looking to provide academic assistance, but because of new COVID regulations, additional financial support is being offered.
"We are here to support our students, and it's important that families communicate with our social workers in the buildings," Superintendent Dr. Julie Helber said. "We have free and reduced lunch applications, and this year the federal USDA is offering free breakfast and lunch for everyone. Anybody can get free breakfast and lunch through this program for the remainder of the school year."
The school is also focusing on the mental health of students, which was one of the reasons for the push to returning to hybrid learning. Kapolka has been meeting with seniors individually, a tradition he started last to get students' perspectives on the school, and this year's meetings have focused on ways to improve school resources and accessibility during COVID.
"It's a perfect time to kind of just put that in and get some student feedback," he said. "What does it really look like? What's working well? What's not working? The thing that they missed the most in the struggling with the most is the personal interactions with their teachers."
Students who choose to remain virtual in the upcoming trimester will continue to be able to interact with their teachers during class and get feedback on their work.
"Families choosing all virtual are going to have the ability to zoom in the classes every single day," Kapolka said.
Regardless of if they're hybrid or virtual, students' schedules will be assigned as either "A Day" (meeting on Monday and Wednesday) or "B Day" (meeting on Tuesday and Thursday), determining which days they have in-person classes and when they Zoom into their classes, and Friday will be asynchronous for all students. The schedule will also extend class periods from 45 minutes to 55, and the Hybrid Task Force is hoping to build in  an additional study period for all. 
"Right now we're calling it Bulldog Block," Kapolka said. "It would be a chance for every student in their third hour class. You would go hours one and two, then go to your third hour and you have 30 minutes to focus on getting homework done, getting additional assistance, trying to get ahead for the next day, maybe even trying to prep and get ready for your next two hours of the day. You have some options and flexibility, but it's a way to try to build that connection that's missing right now. It would be held harmless, not a part of instruction. It's really your time."
Fridays will be asynchronous like they have been virtually, with a few changes made to ensure there's consistency in what teachers expect from students. The finalized new schedule will be released to families soon. The Hybrid Task Force has gone through six drafted schedules and are working on the final one now, hammering out details about passing periods and lunches. Once the schedules are released, Kapolka is planning on recording a Loom video to allow students to visually see how their days at the school would look.
"It's one thing to see a static schedule on a piece of paper, it's another to understand and get used to it," he said. "Beach Middle School already did a video of walking the building, showing students and parents what it looks like when you're back in the building."
To families who are unsure about returning to the school and will choose to remain virtual for either next trimester or the entire year, Kapolka assures it will remain an equitable experience for all students.
"We would never do something if we thought it was unsafe or not right for the students," he said. "But we want to give families the chance to decide what works best for their situation and homes."
For additional information on how the Chelsea School District is handling COVID, including exposure and quarantine information, see the COVID Dashboard or the district website.
Leave a Comment
About the Writer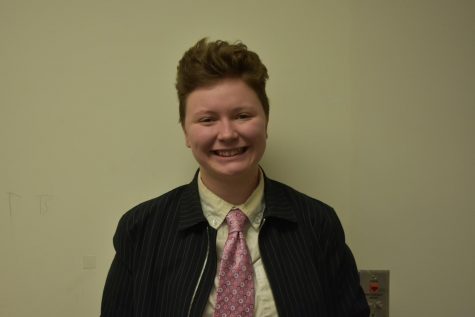 Matty Rosentreter, Managing Editor
Matty's the "Cool Editor" and has been with the paper since her freshman year. She's a senior who is too funny for her own good and spends almost...