Face Behind the Place: Julie Konkle of Farm Sudz
The Bleu Print is proud to present Face Behind the Place, which features the owners and employees of  different businesses in Chelsea. 
Julie Konkle, the proud owner of the hidden gem of a shop Farm Sudz, has seen an idea transform into something she could have never imagined. Konkle currently has two locations, Chelsea and Jackson, plus her online shop.
Konkle credits her husband for the inspiration for her business, even if that wasn't his intention.
"My husband was a big goat milk soap fan, and he was ordering it from Arizona," Konkle said. "It was very expensive, and I made the comment that I could probably make that; he told me, 'yeah right,' so I headed to the library, got a book, and now here we are."
Previous to soap making, Konkle worked as a registered clinical research nurse and worked on trials of different medications addressing various diseases. She says that this background allowed her to be successful in creating lines of products that can help people without medication.
"I felt like we were missing a big part of alternative techniques in medicine and there are some natural things that are very effective," Konkle said. "That's what I wanted to bring out in this business."
An example of this can be seen in Konkle's favorite product, one of her first following the soap line. She expected it to treat scrapes and burns but has found that it treats much more! 
"The BooBooz Magic Balm is a balm that I make with four different herbs, some of which are grown on our farm," Konkle said. "All of the herbs have healing properties so when I put them together my thought was that it would be a hippie Neosporin. It turns out that it seems to be effective on other things like eczema and psoriasis."
COVID-19 has had a huge impact on all businesses, but especially small ones like Farm Sudz. Due to their charming location and compact space, Konkle has had more trouble than some.
"Our store is in a basement so we don't have any windows for ventilation but we did install a mega air purifier," Konkle said. "We currently require masks with no exceptions because the space is so small."
Despite the challenges they've faced this year Konkle is ready for the holiday season. While any of her products would make great gifts, she is excited about something special.
"We are working on a couple of initiatives for the Zero Waste Coalition," Konkle explained. "We have a couple of really neat gift bags to that cause. One is called the 'Get Naked Kit,' named so because it does not contain any plastic in the shower necessities included."
For the people into skincare and natural ingredients, Konkle suggests their face care line kit. This includes travel sizes of her best products so you get a taste of what Farm Sudz has to offer. You can find products at her small shop in Chelsea, the larger location in Jackson ran by her niece or on their website. 
"If you haven't been down to our shop, it's very unique," Konkle said. "It's underground and located between Chelsea Print and Graphics and Violet and Moss, down the alleyway."
Konkle says she will always keep her Chelsea location because it's where her journey started. Konkle encourages everyone to check out her products and hopes she'll be able to help you in some way.
"I live here, I love Chelsea and it's a great place to have a business," Konkle exclaimed. "I've always been in the business of helping people, so we're still doing that." 
Leave a Comment
About the Contributor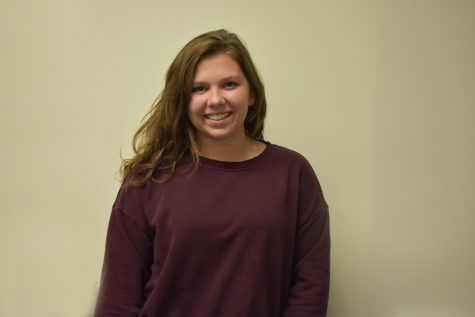 Kendall Spink, Bleu Print Staff
Kendall is a junior and this is her second year on Bleu Print. She is a yearbook editor, loves baking and photography. After being stuck in quarantine...