Insight, Tips and Tricks for iPhone IOS 14 Update From Sophomores at CHS
Apple always has a lot in store when it comes to new updates, and the IOS 14 update is no exception.
"When I first downloaded the update, I didn't really know anything about it," sophomore Emilee Underwood said. 
This seems to be the case with a lot of Apple iPhone users. It's always seems a surprise to see what they come up with, as some updates bring new emojis and others bring new formats for the screen.  
"The IOS 14 update has a lot of new features,"Underwood said. "The biggest one that everyone is talking about would be how you can totally change your Home Screen."
The new update allows users to change the way their home screen looks by adding different sized blocks with whatever they want on it. 
"I downloaded an app called Widgetsmith." Underwood explained. "This is the app that contains the blocks. You can do a variety of things with the block like add the date, the time, or even if you have any events going on that day, but I just added pictures from my camera roll."
Most people who take part in this feature say it takes a long time. For some it takes a couple hours, and for others it takes a couple minutes depending on how much effort put into it. Emilee said it took her about an hour, and she put a couple blocks on each page with a pictures of friends and inspiring quotes. 
With every new update comes lots of new features. This update happened to be a big hit, and now that we have it, we can play around with our home screens as we wait to see what the next update has in store.
Leave a Comment
About the Contributor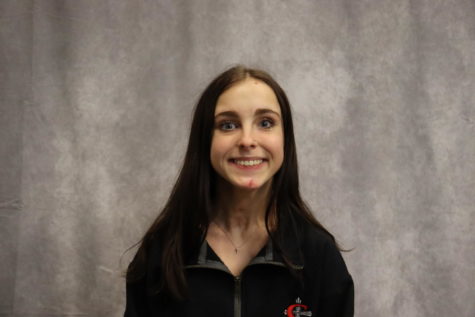 Emma Leonard
Emma is a senior at CHS and she has been writing for the BleuPrint since Sophomore year. Outside of writing she enjoys reading romance stories, watching...