Chelsea Volleyball Finishes Season 7-2 Despite COVID-19 Related Setbacks
The volleyball team lost in the first round of Districts on Wednesday, ending the season with a record of 7-2.
Leading up to the game, the team faced a second quarantine after an Adrian player tested positive for COVID-19. The girls played at Adrian on October 20th with a great win of 3-0. However, 9 days after their big win they were informed that one of the Adrian players tested positive and that they were all possibly exposed to the virus. 
It's a frustrating reality for teams all over the country who take the proper precautions to wear masks and check players for symptoms, yet face consequences of a player from another team they have no control over. This was the second time the Chelsea volleyball team faced quarantining, as the team was shut down early in the season for two weeks after one of their own players tested positive. 
While this was not unfamiliar territory for them, it was still hard on their season. They were asked to stay home and social distance for 5 days with all practices being cancelled until their district game on the 4th. 
"It worried me having to miss out on 4 practices and a quad tournament before districts," Natalie Falerios (21') said.  "Also, we didn't know until a decent amount of time after we were exposed, which could have been very damaging to the people around us." 
For a team to miss a practice before a game can be upsetting, but to miss 4 practices before a district game is stressful. 
Despite several setbacks, the girls finished their season 7-2 in the SEC conference. They got 2nd in the conference after a tough loss to Dexter. They fought through a challenging year despite playing many less games than in past seasons.
"We made the best of the situation we were in," Kasey Matusik (21') said. "I wish we could have played more, but we had a good season overall." 
Leave a Comment
About the Contributor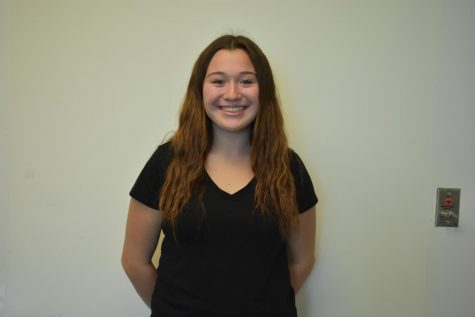 Sierra Martinez-Kratz, School News Editor
Sierra is a senior at CHS, and she's been involved in The Bleu Print over the past few years. Sierra enjoys playing tennis, running, and spending quality...