Blue & Bold: Heydlauff Sets Bar High
Fifth grade teacher at South Meadows Elementary School Mrs. Tracy Heydlauff is a CrossFit athlete and a co-owner of Clocktower CrossFit, also known as Chelsea Strength and Conditioning.
Heydlauff was first introduced to CrossFit by her daughter Sam who was looking for something to do after finishing college gymnastics.
"[Sam] loved it and found success in it," Heydlauff said. "She really enjoyed the variety of it and encouraged [my husband and I] to join, so we joined a gym in Ann Arbor and went there for about five or six years."
She was really drawn to CrossFit because of the competitive nature of it. People can compete in local competitions or the athletes who are really good are able to go compete at the CrossFit Games.
"It's really nice to see where you are at one point with a particular workout and after a period of time you're able to come back to it and see how much you've improved in terms of your time or weight you lifted," Heydlauff said.
After their gym in Ann Arbor was closed, she wanted to find another place to do cross fit. So she and her husband and some other friends of theirs from the gym in Ann Arbor came together and decided to open their gym up here in Chelsea.
"It turned out to be awesome," she said. "We've met so many amazing people since we've been here who've really become our best friends."
One of her favorite things about doing CrossFit is the community aspect of it. She's been able to meet so many different people through the gym, and she encourages more people to put aside their fears and come try it out.
"We would love to have more members," Heydlauff said. "You just need to be able to put down the barriers and be okay with not being able to lift the heaviest weights right away."
CrossFit has a lot to offer because it is very versatile and people of all ages, ranging from teens to 65+ can do it and compete. There are many health benefits to it that will benefit you throughout your life.
"I've learned how to do functional movements that are going to help me throughout my life," she said. "I can do a burpee now and that's going to help me. If I'm 95 years old and fall, I'll be able to get myself back up."
CrossFit has helped her and others during the pandemic because it has both physical health benefits and mental health benefits.
"We really just want to help people get healthier bodies and be in the best shapes of their lives, no matter what that looks like," Heydlauff said. "Having healthier bodies can help them get over disease."
Leave a Comment
About the Contributor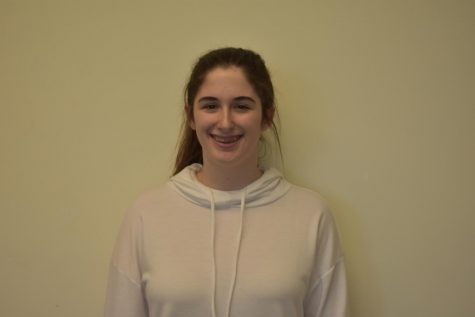 Isabella Treglia, Bleu Print Staff
Isabella is junior at CHS. She's on the swim team and she plays water polo. In her free time, she enjoys baking and spending time with friends and family.