Athlete Spotlight: Emily McCalla
Senior Emily McCalla has been playing basketball and softball for as long as she can remember.
Though McCalla plays both basketball and softball, she would have to say basketball is her favorite.
"Now don't get me wrong– I love both sports, but basketball is different," she said. "I love the pace of the game, I like to control the tempo, and I love how the rain or bad weather never stops us from playing." 
This year will mark 13 years of basketball for McCalla. Her mom and both of her uncles played in college, her dad played in high school, and her two younger siblings, Megan McCalla ('23) and William McCalla('25), play as well, so basketball runs in her blood and is a valuable connection between her and her family. She actually has been playing with sister Megan for years.
"I love playing with Megan because we push each other to be the best we can be,"" McCalla said. "Yes sometimes we argue, but we move on because we play so well together."
Emily explained that her and Megan have an advantage that most teams or even teammates wished they had.
"We train and workout together, so I know where she likes to shoot and she knows where I like to shoot," Emily said. "We know each other's strengths and weaknesses. We are the duo everyone wishes they had." 
McCalla has had some bumps in the road this past year that many athletes have also faced due to Covid-19. Her junior softball season was cancelled, her normal summer workouts were both different and cut short, she had to practice basketball outside, and this was all happening during her senior year.
"Yes, it has been hard, but I have worked too hard to let the pandemic mess up my entire senior year," she said. "I will take whatever the basketball and softball seasons look like this year and make the most of them."
Emily committed to play basketball at Concordia University over the summer. Concordia was not the only NAIA college that were interested in her game, so figuring out which one was the best fit was hard. Luckily for her, she knew exactly what she was looking for in a college. 
"I really love the coaching staff and the relationships that I made with the girls at Concordia," McCalla says. 
McCalla has gone through a lot this past year, but nothing is stopping her from getting excited about the future at CUAA. 
Leave a Comment
About the Contributor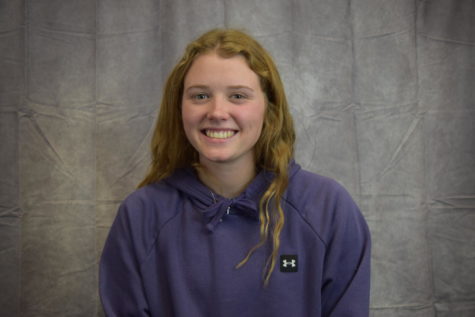 Megan McCalla
Megan is a senior in high school and this is her first year writing on the Bleu Print. Outside of writing and doing the Dog Speak Podcast she enjoys playing...