Boys Tennis Finishes in Top Eight at States
The boys tennis team ended their season as one of the top 8 teams in the state.
They defeated Sturgis 8-0 in the first round of the state tournament, Thursday October 15, and lost a close match to St. Clair 5-3 in the second round. 
Chelsea has always been pretty consistent with boys tennis when it comes to rankings and how they play, but senior doubles player Cal Stacy explained there was something extra special about the Sturgis match.
"This match was the best we've played in the years that I've been in highschool and maybe the best the school has ever seen," Stacy said.
Though that game was a confidence booster leading into the next round of the tournament, the Bulldogs knew their next games would be even more of a challenge than the last.
"I felt kinda nervous playing St. Clair," Stacy said. "It was fun and one of the most interesting matches I've ever played, though, because it was a match that could've brought us to the top 4 in the state this year."
Cal explained the importance of teamwork and the coach in making the team fun and successful this year. 
"Tennis is all about teamwork and relying on your partner if you play doubles, so my favorite part about tennis is being with the other player," Stacy said. "Rahn is our coach, he is very engaging and laid back at the same time," Stacy said. "He is a coach that is trying to be more than a coach and really connect with the players."
This year the team was ranked 5th in the Division 3 bracket, so by being in the round with the top eight teams, they ended the season strong and finished right around where they predicted.
Leave a Comment
About the Contributor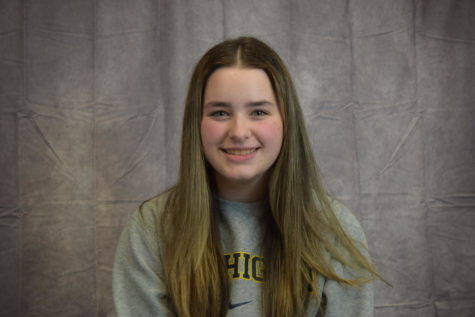 Jenna Lee
This is the first year Senior Jenna Lee is writing and doing social media for the Bleu Print. Outside of Bleu Print Jenna enjoys playing Tennis and working.