Blue and Bold: Boos is First to Rise, Last to Quit
Rain, sleet, sunshine, hail, or snow, Beach Middle School teacher Mr. Brian Boos is not only a dedicated and passionate technology teacher and coach, but also a dedicated and passionate rancher and ultramarathon runner.
Tossing 500-800 lb round bales at 6 AM in the pouring rain isn't an image most would associate with Mr. Boos, but it's how his mornings can look at the ranch he and his wife run, called "Watership Downs."
"My wife and I bought a farm in 2003, so I guess I've been a farmer since then," Boos said. "We're more of a service oriented farm, though, because my wife provides a service with riding lessons."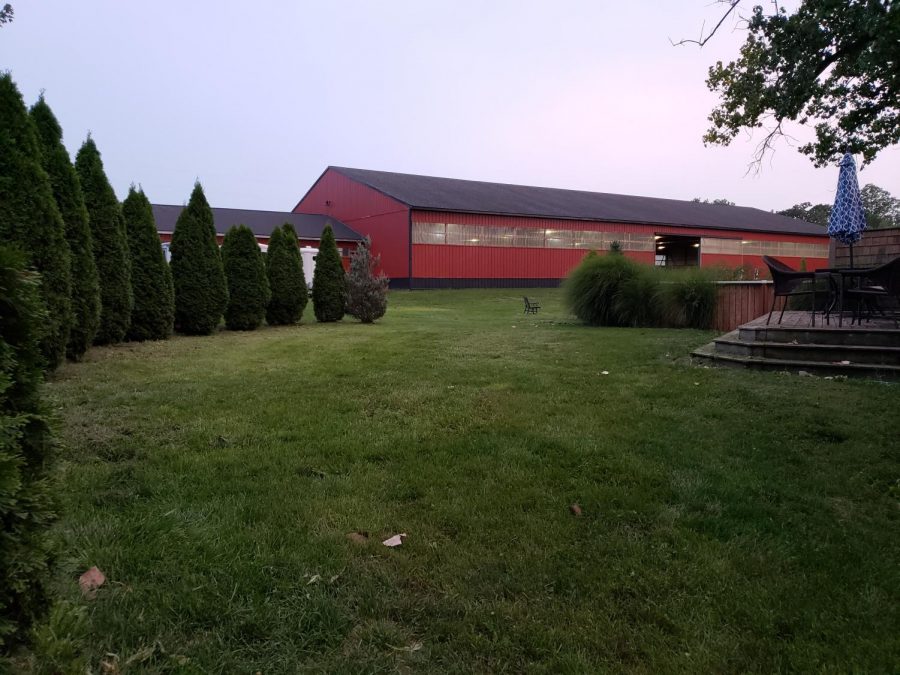 The Booses have 12 of their own horses living at the ranch and 13 more that are boarded and leased. Both he and his wife, a riding instructor at their stables, dedicate a lot of time to their professions, and both have packed schedules.
"I work as a teacher from seven in the morning to three in the afternoon," he said. "And she works from three in the afternoon to seven or eight o'clock at night because when students are done with school, then they come down for the riding lesson, so we work exactly opposite shifts."
Along with helping take care of the farm, Boos also is also an avid runner. He started back in high school and has continued ever since. Boos and his friends from his school's state championship cross country team decided they wanted to run a marathon, so they did. Boos is always challenging himself to improve, so naturally he wasn't done with long distance after one marathon. In fact, he soon found himself running at an elite level.
"After running my first marathon, I wondered if I could run the 26.2 miles at a quicker pace, so I ran another marathon faster and qualified for the Boston Marathon," he said. "I then went out and had a great experience at Boston. Once I hit that mark, I realized I didn't know if I could run a marathon faster, so I ended up seeing if I could run a longer distance. I went on to run a 50k, which is 31 miles, and then I ran a 100k, which is 62 miles."
62 miles of running is unfathomable to most, but Boos didn't let that be the end to his challenge. Just three years ago, he ran 105 miles in 26.5 hours. He's also ran 102 miles across the state of Michigan on a separate occasion. Even he sometimes still has a hard time fathoming the amount of training he's put himself through and the miles he has run.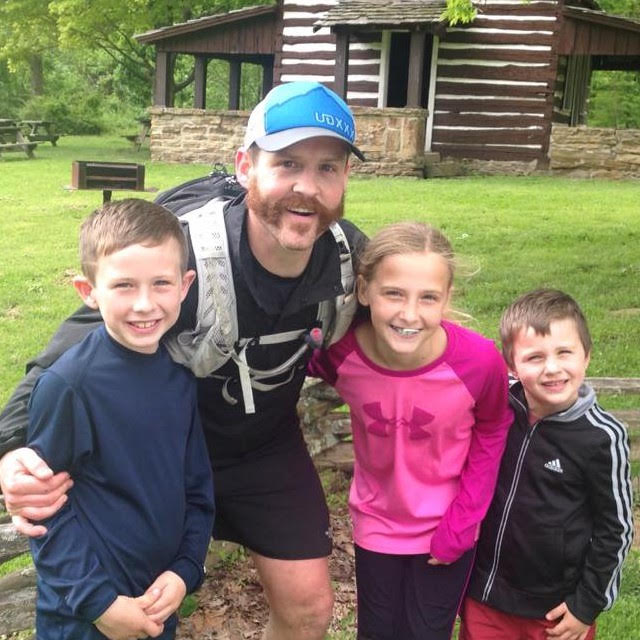 "It's fun and it's just crazy to think about my training now that I'm a year and a half removed from my last race," he said. "How did I ever put together six to eight months of training to then run 25-26 hours?"
The answer, of course, has everything to do with the same determination with which he runs his ranch.
"I trained for all of this for eight months–over 200 days– I would go to sleep at like seven or eight at night, and then I would set my alarm for midnight," Boos said. "I used to get up and run with a headlamp for my six-hour training runs, then just deal with whatever would happen the next day with four hours' sleep because I wanted to get that 30- to 40-mile training run in, and I wouldn't have any other time to do it."
One thing about running that is different from other sports is the mental over physical aspect. Boos pushes his physical limit through "relentless forward progress" and not giving himself a ceiling to what he can do. He explains to get through some of his most challenging runs, all he has to do is "embrace the suck."
"'Run if you can, walk if you must, crawl if you have to, but never quit' is one of my mantras that goes through my head on my long runs," he explained. "On some runs, it's cold, it's wet, your feet hurt, your legs are chafing, you're hungry, you know you're tired, but there's other people that have done it, there's other people right next to you on the trail that are doing it and I say to myself, 'well if they can do it, I guess I can do it, too.'"
Along with being an athlete himself, Mr. Boos has coached cross country, track, basketball, and field hockey at a variety of levels. He puts his teaching first, but he still is able to leave lasting impact on athletes as well as students.
"I don't coach for the money or fame, though," he said. "I do it because I want to help provide the great experience to student athletes that I had when I was in high school."
Even though he is a coach, he makes sure he puts his job as a teacher first. This year his classes are technology design and modeling courses for sixth, seventh and eighth graders.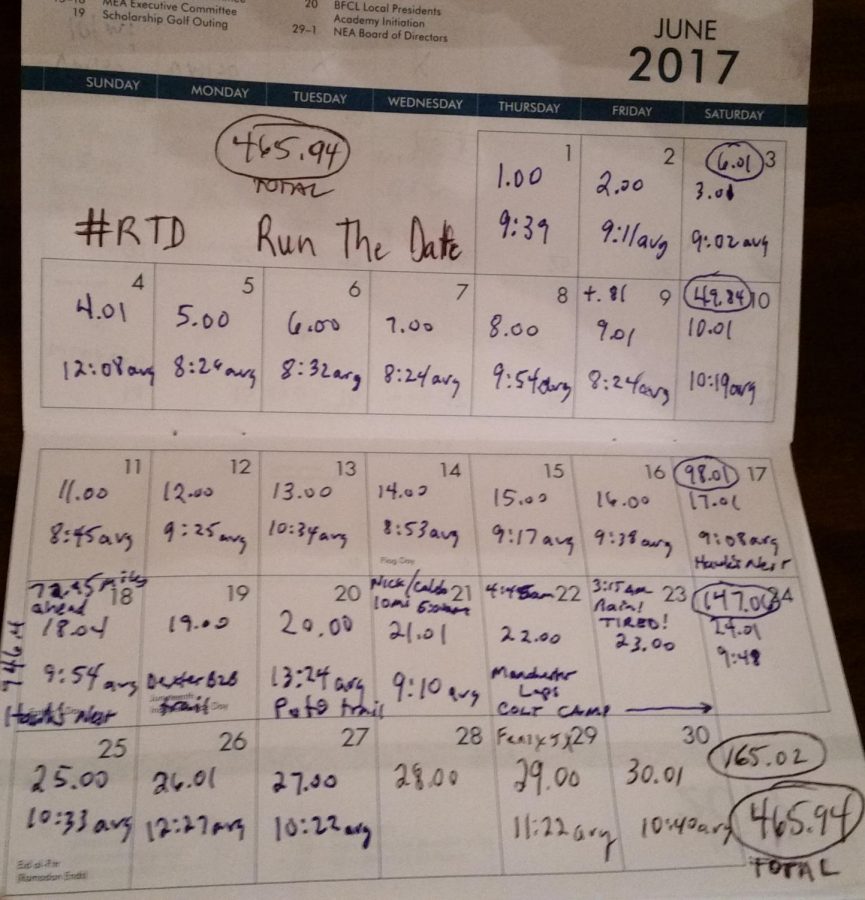 "I always prioritize my classroom and my students before my athletes, but I take my coaching very seriously," he said. "I've always thought of myself as a teacher that coaches rather than a coach that teaches, and I think those are two very distinct differences on how to approach teaching and coaching."
Boos has taken a year and a half break from ultramarathons to have more time to focus on other things, but he explained he wants to get back to it soon and that his everyday life becomes easier and easier the more he challenges himself in running.
"The intense bouts of pain and determination you have to put yourself through makes the everyday stuff a little bit easier," he explained. "I guess one reason why I really got into ultramarathoning was because I was trying to balance teaching, being a dad, being a husband and being a coach. Those things are challenging, but if I can also do this one thing on my own that's even more challenging than everything else, all these other things that will just kind of fall into place."
Leave a Comment
About the Contributors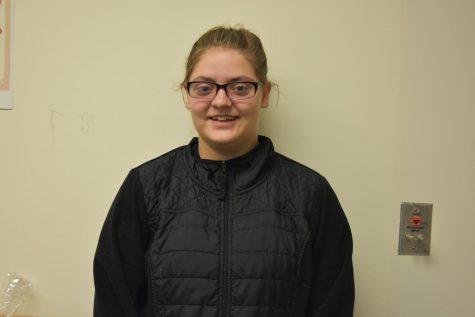 Rachel Geer, Bleu Print Staff
Rachel thinks water polo is very fun. Don't tell her horses that she has a favorite. She loves singing and being with her family and friends.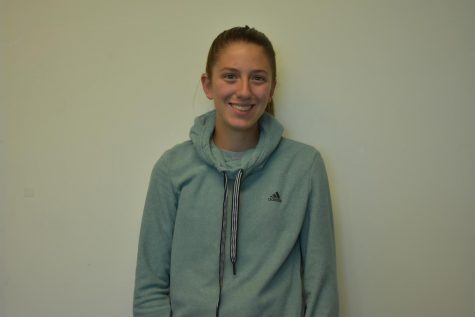 Natalie Davies, Bleu Print Staff
Natalie Davies is a senior at Chelsea High School. This is her third year with the Bleu Print. Outside of writing and editing, she enjoys running, reading,...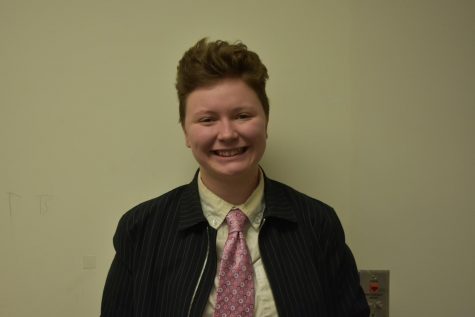 Matty Rosentreter, Managing Editor
Matty's the "Cool Editor" and has been with the paper since her freshman year. She's a senior who is too funny for her own good and spends almost...