Athlete Spotlight: Emma Fredrickson
Emma Fredrickson ('21) is an avid athlete and hardworking student determined to leave her mark on the world.
In addition to cross country and track, Fredrickson also runs a lot in the winter and bikes. She is able to balance hard AP and Honors classes with sports creating an intense junior year.
"I actually don't find it too difficult to balance both school and sports because they balance each other really well," Fredrickson said. "When I do well in one, that attitude and work ethic carries over to the other."
Being successful in and out of school is greatly encouraged by the Chelsea district and "bulldog attitude." Fredrickson likes the idea of the high school pushing students to do their best but sees flaws as the school often pushes students too hard creating stress for student athletes.
"I think that "One Chelsea" is a good idea in theory but the execution of it can make Chelsea seem even more sports intensive and alienating to those who might not play sports," Fredrickson explained. "Additionally, it doesn't actually seem to do much for athletes besides push them to play even more sports."
Fredrickson is excited about the opportunities that will arise when she graduates from high school. "I plan on going to Kalamazoo College," Fredrickson said. "I would like to travel a lot once I graduate." She's not planning on running in college and wants to study the fields of English or History.
Her efforts do not go unnoticed, "Emma's super hardworking in school and in many other extracurriculars," Fredrickson's friend Nina Faupel ('22) said. "She's a great friend and an amazing athlete."
Fredrickson's advice for students is "Don't be afraid to try something completely new, it can seem intimidating to join a new activity or sport as an upperclassman but if you want to you totally should." 
About the Writer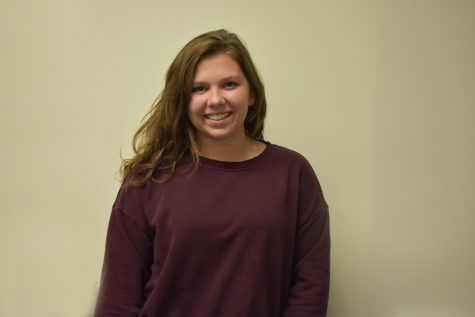 Kendall Spink, Bleu Print Staff
Kendall is a junior and this is her second year on Bleu Print. She is a yearbook editor, loves baking and photography. After being stuck in quarantine...