Winter Carnival Light Concerns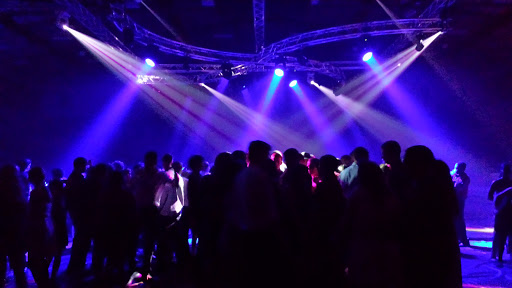 Winter Carnival is set and ready for February 22nd, but there is a large concern for student turnout due to lighting controversy. Last Homecoming there were many complaints made by students after the dance about extensive lighting. Due to the backlash, Student Council went to the administration to compromise. This weekend the lights in the commons will be turned off and will be replaced with the Company C light fixture used at their "Afterglow" performance with lights around the bathrooms remaining on.
The light fixture will be used to increase attendance for the winter dance after many students say they won't go if the light situation stays the same. Emily Harwood ('22) did not enjoy the lighting at Homecoming and explained how it affected her experience. 
"High school dances are supposed to be fun and memorable but how am I supposed to make a good memory out of the dance if all I see are sweaty faces of my peers and teachers watching from above?" Hardwood said. 
Student Council stepped in because of student complaints and concerns about low attendance impacting their income. 
Student Council President Maddie Dunlap ('21) explained the controversy that accompanies this issue and how it impacts Student Council. Dunlap says, "We've heard a lot of complaints about the lighting at dances, as most students want fewer lights on and most teachers and administrators want more lights on." 
Dunlap also explains how these school dances impact how Student Council funds. She says, "Though we always want to work with the administration and recognize their safety concerns, we're really dependent on ticket sales to continue running as a Council. If the lights were to stay as they were, we simply wouldn't be able to generate the revenue we would need. We want to make the dances here at CHS fun for students as well as satisfactory for all the adults. The Co. C light fixture is a happy medium between the two." 
Dunlap and the rest of Student Council hopes that this change will increase the attendance of Winter Carnival and future dances.
Winter Carnival is this Saturday, the 22nd. The dance starts at 8:30 and ends at 10:30 with five dollar entry fee.