Athlete Spotlight: Ross Stofflet
Ross Stofflet ('20) is sending waves through CHS sports teams, impacting both upperclassmen and underclassmen. Stofflet has been an athlete for as long as he can remember, sports are a huge part of the community at CHS and he stands out from the crowd.
"Ross is a good character off the court, he puts all his work in and leaves everything in the game," Jack Krause ('20) said. "He is a great teammate and an even better friend."
Stofflet has attended CHS all four years and is currently a three sport athlete. He plays football, basketball and track.
"I enjoy how all these sports are fast-paced," Stofflet said. "My favorite sport has to be basketball though."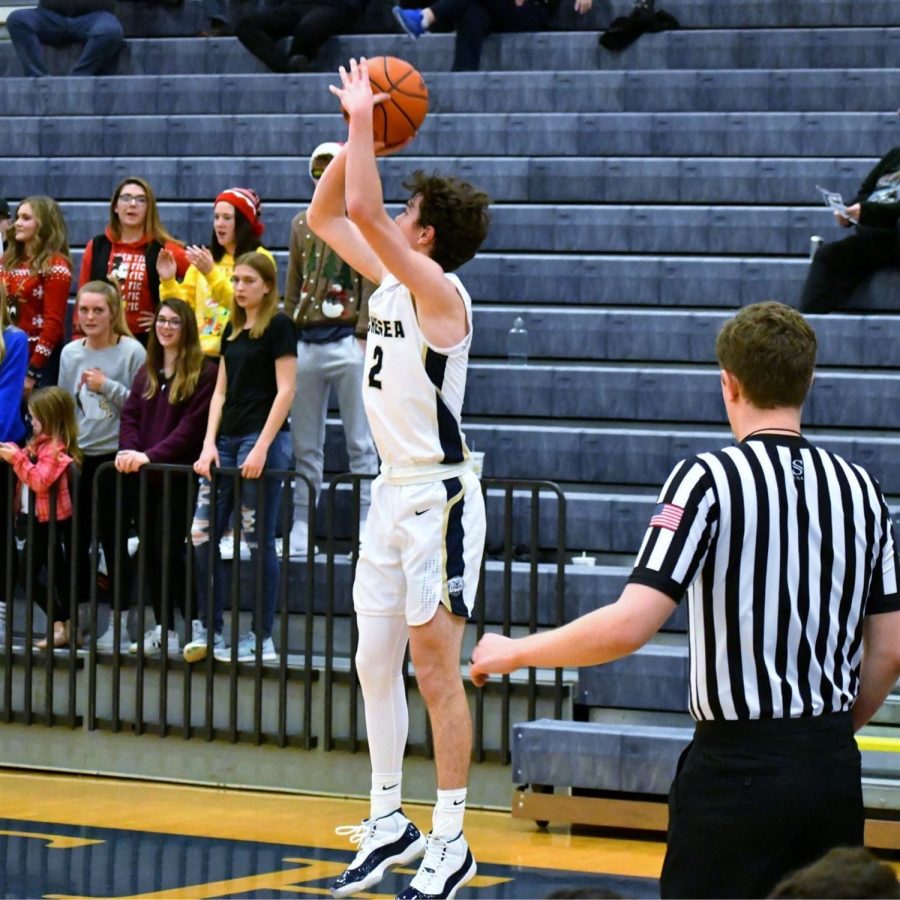 Stofflet is currently playing on the 2020 Varsity basketball team and plans to run track and field in the spring. These seasons will lead to the end of his athletic career at CHS.
"I plan on playing basketball somewhere after high school," Stofflet said.
To be an athlete at CHS is to be apart of a community, student-athletes make up a large number of Chelsea's students and the numbers continue to grow.
"I think high school sports are good for everyone," Stofflet said. "It gives you something to be a part of and it will help you stay in shape, which is a bonus."
Stofflet is inspired by his family to do his best both academically and athletically. He had an amazing season as a senior on the varsity football team and looks to continue that way on the basketball court. During the Chelsea vs Lincoln game, Stofflet had the crowd going nuts over a dunk that was then highlighted on Twitter.
Stofflet demonstrates the idea that Chelsea isn't just about sports, it's about being a good teammate, a good student, and an even better person.