Arbor Club Launches T-Shirt Recycling Initiative
Arbor Club is collecting t-shirt donations from students to turn into reusable grocery bags. 
Many Students at CHS don't know what Arbor Club is or what it does, however, the club has grown over the last year and continues to make CHS more environmentally friendly.
Arbor Club is "A student group founded in 2016 to create the Alumni Arbor," Arbor Club advisor Shawn Sinacola said. "We maintain our trees, plant more, recycle everything like plastic film, markers, toothpaste containers, brushes, floss, etc. We compost the kitchen's food scraps, work on environmental issues, and try to beautify the Alumni Arbor, making it a desirable place for classes to go outside and explore."
T-Shirt recycling was brought to Arbor Club's attention by a local Chelsea resident who offered to turn the t-shirts into usable and practical items.
"She will be turning t-shirts into reusable grocery bags to sell at the Chelsea Farmers Market so that residents can avoid single-use plastic bags," Sinacola said. "She is taking donations of shirts that students just aren't wearing anymore, mostly because they no longer fit."
The Arbor Club has also planted 77 trees with community grants and the help of CHS alumni. Currently, the Arbor Club is working on a celebration for the 50th anniversary of Earth Day.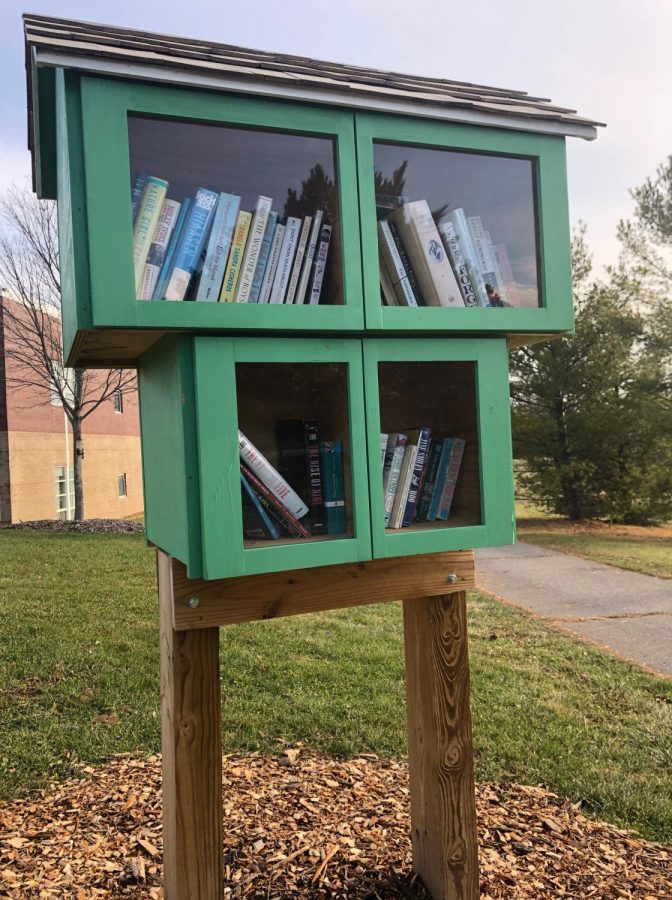 "We will be planting 50 arborvitae trees around the new outdoor classroom, 50 different wildflower species adjacent to the building, as well as installing a peace pole with Interact and the Chelsea Rotary," Sinacola said. "We've also been advocating for an elimination of all single-use products in our school cafeterias, notably the styrofoam plates and plastic silverware. Next year, we'll be working on a bulb planting project—we'll have one flower bulb for each student and staff to be planted in the Alumni Arbor."
There is lots of inspiration from influential projects like these. Behind T-Shirt Recycling was a goal: "A desire to educate our students on the importance of zero waste: consuming less, reusing and repurposing the products we buy," Sinacola said. There is lots of hope for these new bags in our community.
"I hope these t-shirt bags become a fad that catches on in our town," Sinacola said.
A new era for reusable bags will hopefully be an influential change for students not only at Chelsea but a whole community.
"I hope that our students will see a day when plastic bags no longer exist in Chelsea," Sinacola said.