2019 Chelsea Bulldogs: Tested Tough and Ready for the State Playoffs
The 2019 Chelsea Bulldogs finished the regular season with an unbeaten 9-0 record and will compete for a Division 3 State Championship title. Also, second-year head coach Josh Lucas won his first SEC White title. "Playing the tenth game is something that not a lot of people get to do,"  Lucas said.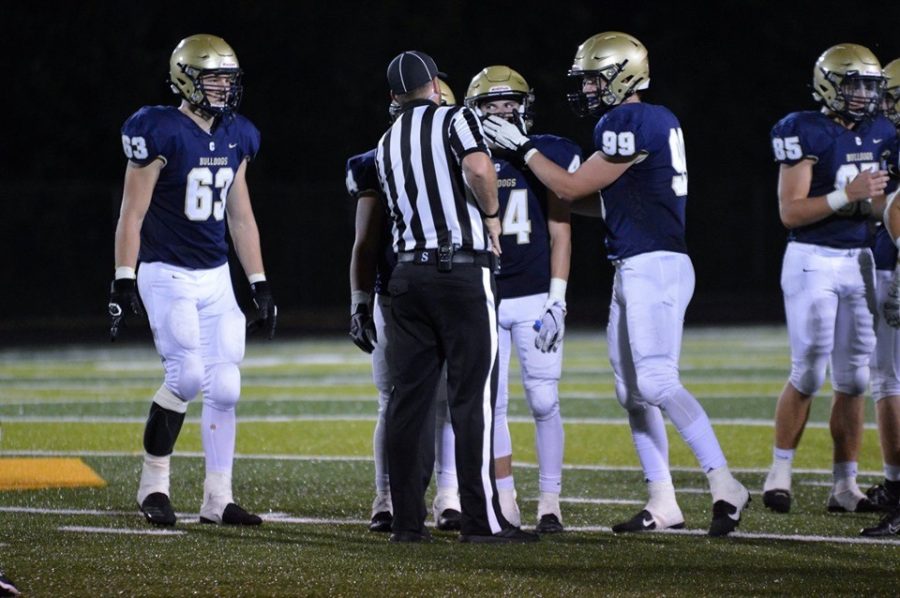 A  highlight win of the season for the Bulldogs was the opening game against Dexter. The Bulldogs beat the Dreadnaughts at Dexter 22-17. This was Dexter's only loss of the season and marked the 24th consecutive year that the Bulldogs have beaten Dexter. Other key SEC White wins were against Pinckney, Lincoln, and Jackson which made for a great overall regular season. 
The most exciting win for the Bulldogs was the September 13th game against Ann Arbor Pioneer at home. Trailing 17-14 and under 10 seconds left in the game, Quarterback Kyle Knight ('20) threw a perfect 66-yard pass to Joe Taylor ('21)  for an unforgettable finish and a 21-17 victory.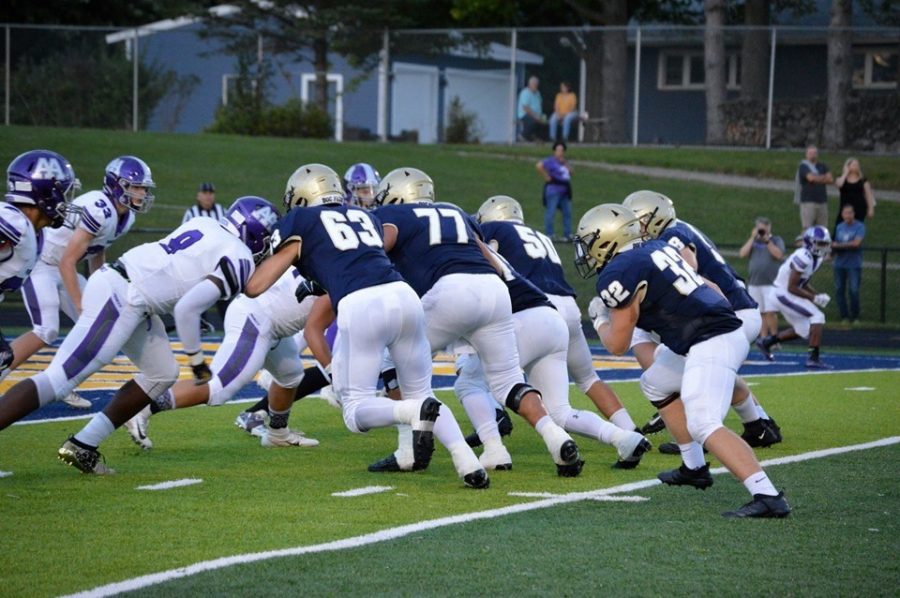 Sixth-grade Bulldog fan Jack Jordan was at the Pioneer game. He said, "The end of that game was awesome."
The Bulldogs are a deep team with a lot of upper-class talent. Quarterback and wide receiver Kyle Knight ('20), defensive back Vinnie Yado ('20), wide receiver and punter Ross Stofflet ('20), running back  Mitch Reynolds ('20), defensive back Alex Lewis ('20), running back Brennan Van Riper, left-back Sam Michael ('20), defensive tackle Daniel Golding ('20), and offensive tackle Josiah Fitch ('20) are the senior leaders on the field. Juniors Joe Taylor and Griffen Murphy also played major roles in Chelsea's regular-season success as a team.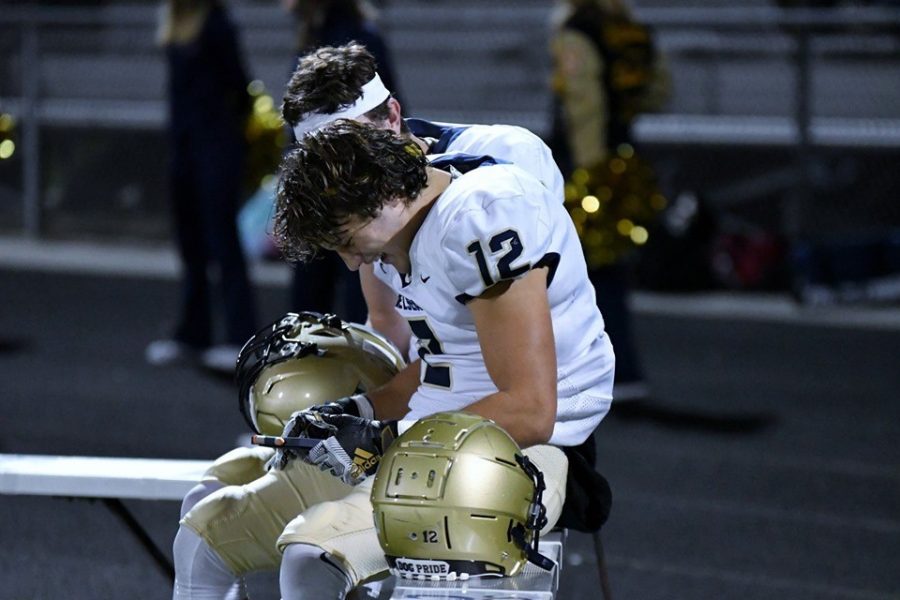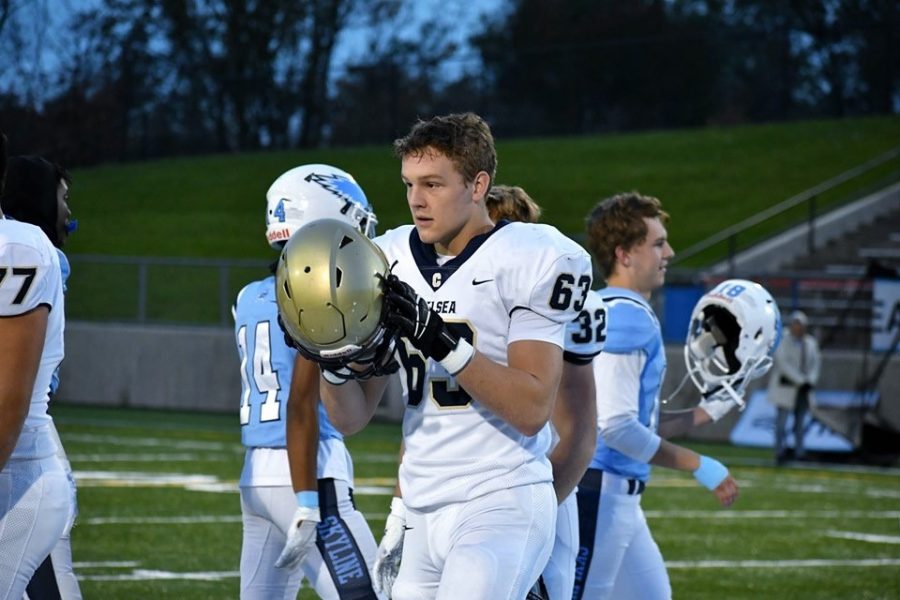 Chelsea will begin the Division 3 playoff action against a tough team from Parma Western. The Bulldogs have the opportunity to play three home playoff games because of there success in the regular season. The Division 3 field includes Perennial Powers Orchard, Lake Saint Mary's, Muskegon, and Edwardsburg.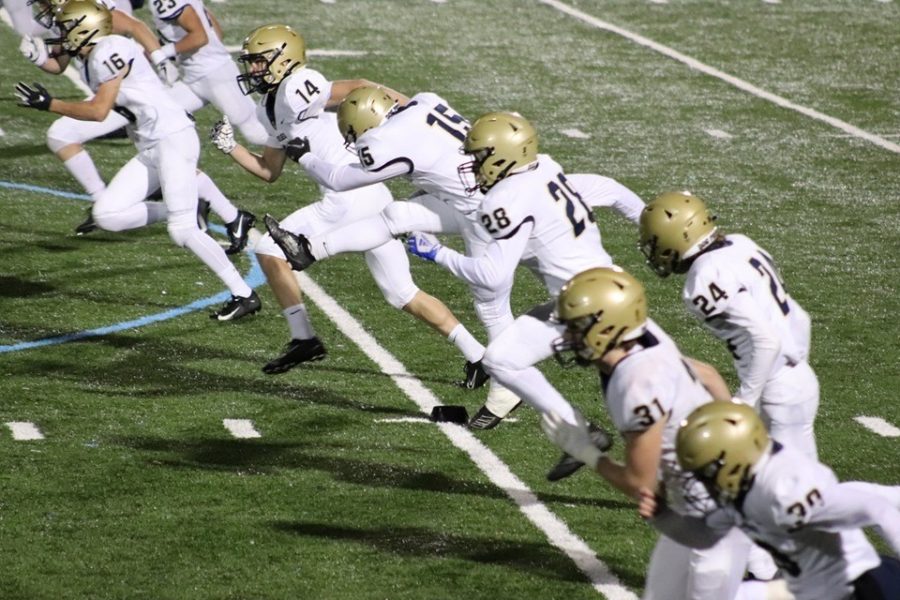 "Every Friday is another chance to earn another week of playoff football," Gabe Vowels ('20) said.