Art Students Spruce Up School Store With New Mural
A mural will be painted in the school store, Champion's Corner, by talented art students Kathrine Eckland and Ava Gerwick, at the request of Mr. Scheese. It is almost ready to be put up.

Mr. Scheese came to the Art Department to request a mural for the school store that displays everything the store offers.

"I think it's cool that Mr. Scheese asked us to do that for [Champion's Corner], because I think he appreciates the art department and what we do. So that makes me super happy," said art teacher Mrs. Naar. "I am also just excited about the student store in general, so it's cool to be a part of something new in the student center."

Many of the murals in the school represent specific aspects of Chelsea, such as the numbers mural in the math hall created by Ava Gerwick. However, this mural in particular strives to touch on all of them.
"I think this mural has to do with everything in the school instead of one specific thing," Ava said.

The parts of Chelsea that the mural will represent include sports, science, world language, music, and clubs.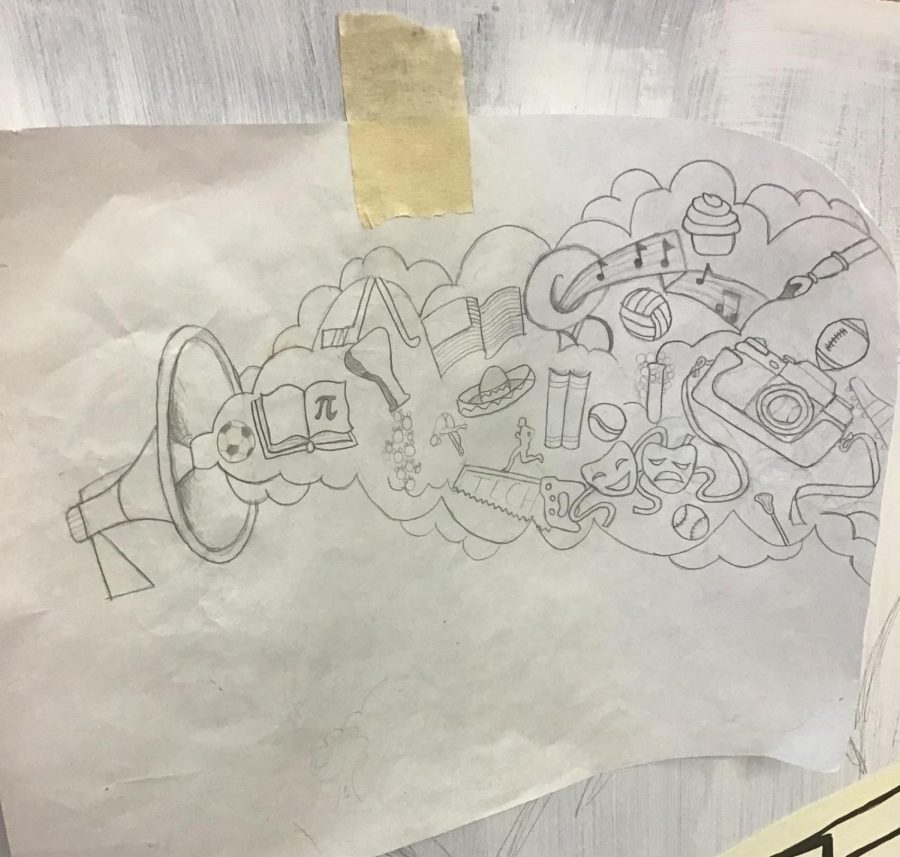 "It's kind of just a giant collage that represents Chelsea," Kathrine explained.

This particular piece of art has been designed by Ava Gerwick and will be painted by Kathrine Eckland.

"[Kathrine] is kind of taking her own spin of Ava's design, so it's kind of a really cool joint effort," Mrs. Naar said.

This mural is just one more of the wonderful pieces of art that have been brightening up our school. For a while now, students have been painting the high school walls with artistic murals that make CHS more welcoming and visually vibrant.
"I think it feels homier," Mrs. Naar said. "It's just kind of nice. You just feel like students made this, the students' marks are on the wall."
"I feel like the murals kind of make the school seem more welcoming," Kathrine said.

The Art Department has done an extraordinary job of giving CHS a personality with the beautiful artwork being added to our school since the day they began the first mural, and they plan to continue doing so in the years to come. This particular mural for the student store will make for a strong contribution to the effort.