A Job Well Done: Five Teachers We'll Miss at CHS

In the fall of 2018, Chelsea High School students can expect to see many fresh faces on the teaching staff. It is quite unusual for many new teachers to be hired in such a short amount of time (for example, in the 2017-2018 school year, the school only hired one), but this year, the school will be hiring five new teachers. I have interviewed the five wonderful teachers that will all be starting new chapters in their lives after this school year, and I will share some of the memories and plans they have for their future that they shared with me.
Marta Learman (Social Studies Department)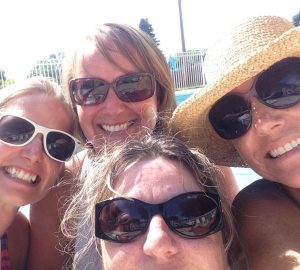 A great teacher who will sadly be leaving Chelsea High School is Ms. Learman. She is a passionate teacher who knows how to engage students and make the classroom fun. She expressed that she always had "no problem making a fool out of [herself] to make a kid smile." This alone shows how she puts the students first and how much she cares. During her years teaching at the high school, Ms. Learman said one main thing she has learned is that "you have the ability to make someone's day everyday." She explained that she really can't have an off day as a teacher because "you don't realize how many people need you to be happy." She expressed that she will definitely miss interacting with the students and seeing her teacher friends everyday. Learman hopes to be remembered as "someone who did everything in [her] power to help kids enjoy a class." In future school years, she will be missed by many students and staff, but if you're lucky, you may be able to find her playing tennis, traveling, volunteering with the elderly, and hopefully "never waking to an alarm again–at least not an alarm going off at 5:30."
Georgina Rutherford (Art Department)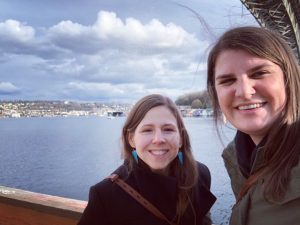 Another wonderful teacher that Chelsea High School students will miss is Ms. Rutherford (Geo). Geo has received a full ride to the University of Wisconsin "to study print and narrative forms and eventually receive [her] MFA (Masters of Fine Arts)." This is an opportunity that will help her excel in her talents—an opportunity she cannot pass up. The opportunity she has received is amazing, but that does not mean leaving Chelsea will be easy for her. She expressed that being here has been "the best five years; I've loved getting to know the kids and I love the community and I love the city of Chelsea." Geo is such a passionate teacher, and she has her own unique teaching style that really shows students how to enjoy art. She said she hopes people will remember "the individual impressions [she] left on students." Although Geo will miss many students and staff members, we all know who she will miss the most: Ms. Naar. Anyone who has been in the art room knows the bond Naar and Geo share. Geo chuckled as she explained that "she's my work wife and we're soulmates." These two art teachers are two peas in a pod, and the joy and excitement they radiate when they're together is contagious. Geo has made a very positive impact on many students and staff members; something she hopes that everyone can realize is that "you never know where the world will take you, so just enjoy the journey."
Mark Moundros (Science Department)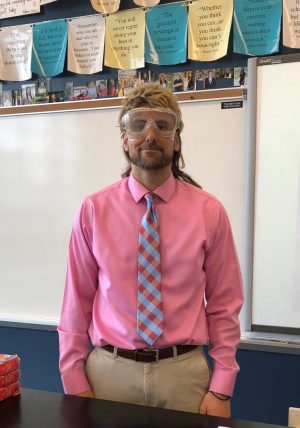 Another impactful teacher that students are sad to see leave Chelsea High School is Mr. Moundros. Moundros decided to pursue teaching because "the people who had the biggest impact in [his] life were teachers and coaches and [he] wanted to share that with other people." He plans to continue teaching when he moves to his new home in Ohio. He has chosen to move because that is where his fiancé lives, and they believe "that would be the best location for [their] future family." Moundros is a very fun, loving teacher who really knows how to create a "safe" and comfortable learning environment for students. He is a teacher that students know they can always go to for help with problems in and outside of school. The sincerity of his words was unmistakable when Moundros said, "I'll miss those students that come back to visit and the current students that are still here; I'll miss the teachers as well." He also explained that his favorite memories here are "anytime a student says thank you. Whether in card or face to face, it's very humbling." The fact that something as simple as a thank you has such a big impact on him shows a lot about the kind of person he is. Everyone has different memories of Moundros, but he really just hopes people can remember him "as someone who always shared God's love."
Laura Cleveland (Athletics Department)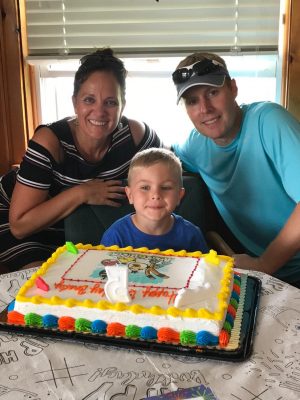 Another admirable teacher whose time at Chelsea High School will be coming to an end is Ms. Cleveland. Cleveland is someone who knew what she wanted to do at a young age. She said she was sitting in class as a sophomore, listening to her PE teacher from Dexter High School, Marlene Uphaus, and she clearly remembers saying to herself, "This is what I want to do." She never changed her mind. Cleveland has many fond memories from her time teaching and coaching here at CHS, but one thing she said that stands out is that when students dropped their mile run times. "The pride always shows through on the student. It seems small, but it was an accomplishment that they can build on and have confidence in their abilities to push themselves."
The fact that other people's accomplishments are so impactful on her really reflects on the encouraging and kind person she is. There are many things Cleveland said she will miss, one of them being "hearing AT's voice and the funny things he says in the weight room…he is really important to Chelsea PE and the Athletic Department." She also expressed that she will miss "the daily grind of practices. It is where players and teams get better. It is a process and one that is a lot of fun to be a part of."
Retiring from both teaching and coaching is not an easy thing to do, but Cleveland believes "[she is] ready for a new phase in life"; her son, Brady, is going into Kindergarten, and she is looking forward to being there for him as he begins this phase.
"Maybe I will finally learn to cook!" I have no doubt she will excel in this venture, too.
Lisa Cole (Foreign Language Department) 
One last fantastic teacher that students and staff will miss after this year is Mrs. Cole. Cole decided to become a teacher because she wanted to "try to share a love of languages and hopefully spark an interest or inspire others to love learning languages and to appreciate other cultures." Her caring personality and passion for teaching has helped her reach this goal. Cole has chosen to leave after this school year because she is eligible for retirement and wants to spend more quality time with her family. She also enthusiastically explained that she plans "to pursue other personal interests while [she is] still young enough to do them!" She stated that she feels very "fortunate to have been able to teach in this wonderful community and will always look back with great fondness on [her] time spent here." Cole believes that "the students can sometimes teach [teachers] as much as teachers teach them." She also said that "each of us has something of value to contribute and each brings a unique perspective to the educational process." This thought demonstrates how open minded Cole is and how much she cares and appreciates other people. Cole really hopes that students and co-workers will remember her as "someone who cared; someone who helped nurture and inspired others to appreciate the Spanish language and culture." She stated that she always loved to hear from former students who let her know how they ended up using Spanish in their lives and those who thanked her for helping them and caring about them personally. She expressed that "these kinds of things, making a positive impact on others lives, are what has always made it all worthwhile." During her time at Chelsea High School, Cole has not only been a great Spanish teacher, but she has also been someone who cares and is always ready to help others; she will leaving a positive impact on anyone who has had the privilege to meet her.
To the five amazing teachers that are leaving Chelsea High School: Ms. Learman, Ms. Rutherford, Mr. Moundros, Ms, Cleveland, and Ms. Cole, thank you.  Thank you all for caring about your students and co-workers. Thank you for being passionate in your teaching positions and putting others before yourselves. Each one of you have inspired many students and have left a positive impact on the community of Chelsea. I can confidently say, on behalf of the Bulldog family, we wish you all the best, and we will miss you.