Brad Bush: A Chelsea Athletics Legacy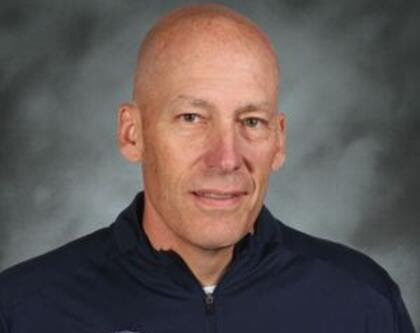 After twenty-six years spent in Chelsea, Brad Bush, the previous Athletics Director at Chelsea High School, has decided to take a new position as the Assistant Director of the Michigan High School Athletic Association (MHSAA). 
After starting his career as a social studies teacher, Bush moved on to teach Physical Education, then eventually became the athletic director for CHS in 2013. Being the athletic director means overseeing all sports and working closely with student-athletes.
"Being with the students will be the number one thing I'll miss," Bush said. "I already do."
Even though Bush will be at his new job, he plans to stay invested in Chelsea.
"Chelsea is my home," Bush said. "We will live here, and I plan to be very involved in the community. I hope to be able to help Chelsea in every way I can."
In his new position, Bush now oversees baseball and football for the state of Michigan and recruits new officials for the MHSAA. It is therefore fitting that one of his favorite memories is of the football program at Chelsea.
"I think the first time we made it to Ford Field in football in 2015 was very special," Bush said. 
It's safe to say that all around, Chelsea athletics has been extremely successful during Bush's time as AD.
"I am very proud of the on field success of all of our programs, the great participation that our students have in athletics, and the culture of our female athletics programs," Bush said.
When the MHSAA position opened, Bush knew that it would be a good fit for him. 
"I still loved what I did at Chelsea, but I felt like it was the right time for a change," Bush said. "Things were in great shape in Chelsea, and this was an opportunity that I could not pass on."
Though he will miss many aspects of Chelsea, there are lots of things Bush is excited about in his new position.
"I am looking forward to having a strong influence on athletics on the state and national level," Bush said. "I also look forward to coming to games at CHS and just being a fan!"
While Chelsea is in the process of looking for a new permanent athletic director, former CHS AD Wayne Welton will serve as the interim AD.
"[Wayne Welton] is a legend in Chelsea and was the AD for over twenty years before I took over," Bush said. "In the late spring, the job will be posted, and the district will go through a full interview process to hire the next AD."
Chelsea athletes should be proud to be part of the legacy and community that has been built up since the school's foundation and now continues through Bush's efforts.
"The seven letters on the front of the jersey should mean way more to our athletes than anything else," Bush said. "Do things the right way and represent your school and community with class. Always compete to be the best you can be, and enjoy your time as an athlete."
Leave a Comment