Unexpected Loss, Unexpected Lessons: Boys Swim and Dive vs. Pinckney
Chelsea boys swim and dive lost their meet against Pinckney Thursday, Jan. 19. Finishing with a score of 74-111, the Bulldogs weren't expecting to lose this SEC matchup. 
"We had a few guys have top swims, but overall we as a team swam pretty bad," swimmer Misha McElrath ('24) said.
The Bulldogs only had one first-place finish the whole night. A team composed of Miles Dell ('26), Bram Hartsuff ('23), Stephen Levine ('23), and Easton Hodel ('25) won the 200 free relay. Despite this loss, the Bulldogs have decided to focus on what they can improve going forward.
"We need to focus as a team, make sure we're not missing our events, and make sure we're ready to win," Alex Coy ('26) said. 
This loss has greatly affected the team's chances of winning the SEC White Championship, as they now rank third in the conference. The team is in a tough position as now they can only hope to win the conference meet for a shot at sharing the title. 
"It was a really hard loss because we left the SEC championship to fate," McElrath said. "Now we can only win the championship meet." 
Unexpectedly losing to Pinckney really put things into perspective for the Bulldogs. It emphasized who was ready to show up and win their meets, and who was there to coast by with no drive to win. 
"We saw who really cares about swimming because we saw people who showed up and swam their best and who just showed up and didn't care," McElrath said. 
Looking ahead, the Bulldogs are looking for things they need to change both in the water and out. 
"We need to focus on practice, we don't really take practice as seriously as we should, it definitely could be better," McElrath said. 
Boys swim and dive is looking ahead and getting ready for another SEC meet against Adrian on Thursday, Jan. 26. 
"Our only goals are winning the SEC championship meet and beating Adrian on Thursday," McElrath said.
Leave a Comment
About the Contributor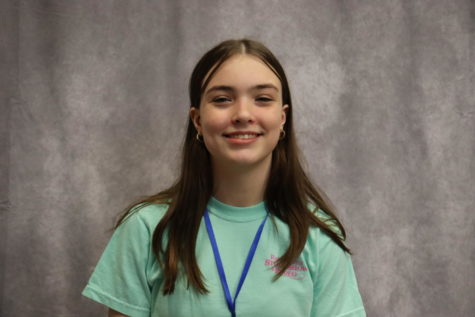 Sydney Barston
Sydney is a sophomore at CHS and this is her first year writing for the BleuPrint. Outside of writing she enjoys playing water polo, swimming, and listening...