Learning About Education: Cadet Teaching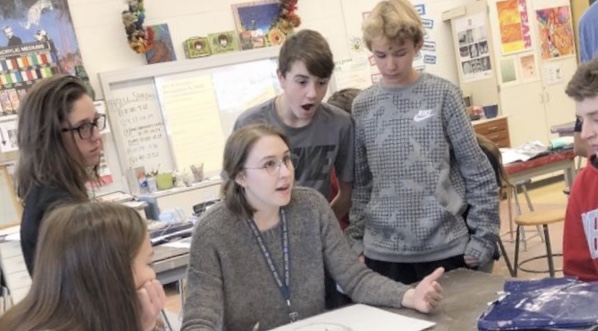 Students interested in becoming educators in their future may know about student teaching, as student teachers are actively in the classrooms with them and helping out. Yet they may not know that Chelsea High School has a cadet teaching program.
"In cadet teaching you will go to the middle school or the elementary school and help out with kids in the classroom," Junior Elizabeth McGuire said. "You learn about what it's like to be a teacher and different teaching styles."
Cadet teaching is lead by Mr. Moss at the WSEC. 
"On Mondays we go to Mr. Moss' room, and we will go over what we did the week prior and how we helped out with the kids," McGuire said.
Cadet teaching isn't just about sitting in a classroom talking about different teaching styles or even observing a mentor. There's more one-on-one time that cadet teachers have with students.
"One of my favorite memories was I was able to take the kids out into the hallway one at a time and help them work on their math boxes," McGuire said. "Another really cool moment was after winter break, almost all of the students in the class I'm mentoring in came up to hug me and that felt super sweet. All I could think to myself was 'they like me and think I'm cool.'"
Something students may be curious about is how cadet teaching students are assigned their mentor teachers.
"You choose a teacher that you feel you would work best with. For example, I'm working with Lindsey Trevisan who teaches third grade at South Meadows Elementary. She's super nice, and it's a little overwhelming because I haven't seen her in about eight years. I felt so nervous at first because the last time I saw her she was my third grade teacher. I eventually became more used to working with her on a more level playing field."
In contrast to the application process of selecting a teacher to shadow here at CHS, those who study education in college have a much more involved process.  
"You fill out a questionnaire about your teaching philosophy." Adam Schilt's student teacher Sara Thompson said. "The program will then try to match you with a teacher that has a similar one and that you could learn from. They also look at proximity, so I live about an hour away and Chelsea was one of the closest schools that I was placed with."
Thompson is getting her degree in teaching credentials through the University of Michigan.
"I'm taking classes that are methods of teaching and different ways to teach," Thompson said. "The class that I'm in for student teaching is called Clinical Experience. It's similar to a lab class because everyone in my cohort is all at different schools. We then come together every Friday in a seminar and we discuss what has happened in our classrooms throughout the course of the week."
Leave a Comment
About the Writer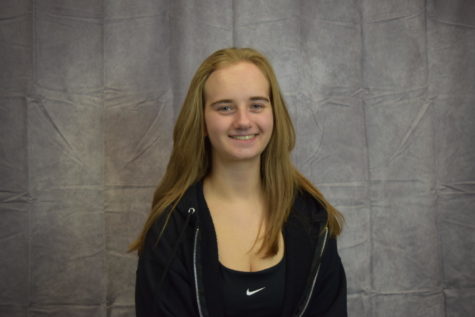 Ava Seitz
Ava is a Junior at Chelsea High School. She is apart of the Chelsea High School Theatre Guild. In her free time she enjoys reading, writing, and listening...