Undefeated: Varsity Basketball Battles Rival Dexter
After an extremely close game that had fans on the edge of their seats, the Chelsea Boys Varsity Basketball team came out on top against school rival Dexter, with a final score of 59-50.
The Bulldogs were behind in the first and second quarters, going into the second half with Dexter leading 31-30. However, after strong plays and persistent efforts from the players, Chelsea ended the third quarter with a tie of 43-43.
With high scorers, including Joey Cabana ('24) with 21 points and Jake Stephens ('24) with 16 points, and strong plays by the team, Chelsea took the lead in the fourth quarter and eventually won the game.
Although the team won as if it were any other game, this game was against their school rival, putting a different kind of pressure on the players. Knowing that this win would mean more to the school and the team, they played at their best.
"Playing against Dexter definitely adds extra pressure," Stephens said. 
Knowing the stakes of the game against their rival as well as trying to maintain their undefeated record pushed the team to take the time to prepare. 
"To prepare, we went over their plays and what they do on defense," Stephens added. 
Different from last season, the team has a closer bond with each other. They're not just players on the same team, they are friends off of the court too. 
This season there is not much variety between the grades, which has helped the players feel closer. This team mostly consists of juniors and seniors with a single sophomore. 
"Last year we were pretty divided," Stephens said. "This year we just had one sophomore and the rest, juniors and seniors, so we're all just close and stay together."
Being so close in age helps build strong chemistry among the players, which allows them to play even better on the court. They also take the time to have team bonding exercises, including team dinners. 
"Every Monday we go to Moe's as a team," Stephens said. "We have a team dinner once a week."
This strong connection the team shares and their value in building relationships is one of the major contributing factors to their success. Moving forward, the Chelsea Bulldogs look forward to remaining undefeated and improving their chemistry on the court. 
Leave a Comment
About the Contributor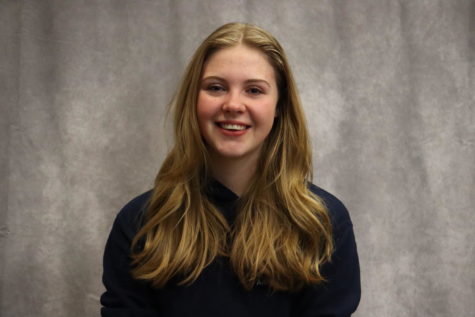 Emma Andersson
Emma is a senior exchange student from Sweden and this is her first year writing for the BluePrint. Outside of writing stories for the sports department,...