CHS Students Put to the Test
The week before Thanksgiving break holds the same experience for all Chelsea High School students: final exams. Whether this will be your first year taking exams or you are already an expert test-taker, each student wants to know how they can get a better score.
Study Tips
"I always complete study guides if the teacher provides them," senior Megan Hayduk said. "If there's no study guide, I look over previous tests and use Quizlet to practice vocabulary. I don't ever spend too much time reading over notes because that doesn't help me retain information."
Although simply reading over class notes won't help you remember the material, they still come in handy during the study process. The time spent taking detailed and organized notes throughout the trimester will pay off during exams. 
"If a study guide isn't provided, I like to go through my notes and rewrite them all," junior Lydia Matusko said. 
Research shows that writing by hand on physical paper can lead to improved memory. Putting information into your own words will help you reach a deeper level of comprehension. 
"I go over all of my notes and figure out what I need to review for the exam," senior Elise Rosolowski said. "I go back to each unit to refresh my memory." 
The Day Before
Many students find that what they do the night before and the morning of an exam affects their performance. This often includes going to bed early and eating a healthy breakfast. 
"The night before an exam I usually don't study as long as I normally do so I don't stress myself out more," Matusko said. 
Cramming for a test is discouraged because research shows that it does not help to develop a deep understanding of the material. In most cases, cramming increases test anxiety, and students would benefit more if they spent the time sleeping. 
"I try to get a good night's sleep the night before and then I eat a lot of food in the morning to make sure I'm energized and my brain is ready," Rosolowski said. 
Advice
After going through the final exam process several times, many upperclassmen have figured out what works for them and what doesn't. 
"Don't try to cram," Hayduk advised. "The exam is supposed to show what you learned throughout the whole trimester and you can't learn a whole trimester's worth of material the night before. Make sure that you are actively studying instead of just looking at old homework or skimming through a textbook."
Final exams cover a wide range of information learned throughout the course of a trimester, so it is best to begin studying a few weeks before the exam to spread out the work. 
"Don't wait until the last week to study," Matusko said. "Start studying early so you can get help if you need it. Make sure that you understand what you are doing instead of just memorizing facts."
The exam process can seem overwhelming and stressful, but it's important to keep the big picture in mind. If you put the effort in throughout the whole trimester, your grade will not depend solely on the exam. 
"Just try your best and don't stress," Rosolowski encouraged. "The exam doesn't measure how good of a student you are because it is just one test." 
Traditions and Good Luck Charms
Quality studying is the best way to achieve a good grade, but a little bit of good luck can't hurt. 
"Whenever we wrote essays in AP Language and Composition I always used the same pen until it ran out of ink and then I still kept the pen," Hayduk recalls. 
Superstitions might appear frivolous, but sometimes a familiar pen or outfit can help you feel more comfortable during a stressful situation. 
"I usually wear my favorite sweater because it makes me comfortable and it helps me to focus better," Rosolowski explains. 
Celebrate
After twelve weeks of hard work and many nights of studying, students deserve to celebrate when exams are over. 
"When I go home I usually watch Netflix because I don't have any homework," Hayduk said.
Watching your favorite show and enjoying comfort foods are popular ways to relax after a stressful day.  
"I like to throw away all my notes that I don't think I'm going to need again," Matusko said. "Then I hang out with my friends and do something relaxing."
Whether you're ready or not, finals are a part of the high school experience. However, if you put the work in and prepare ahead of time, there will be no need to stress. 
Leave a Comment
About the Contributor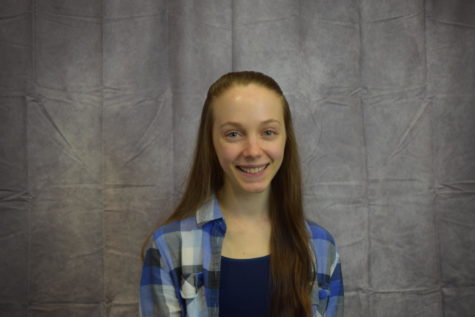 Selah Strong
Selah is a senior at Chelsea High School and this is her first year writing for The Bleu Print. Outside of school, she spends her time dancing at Ballet...