Bulldog of the Week: Ben Tetens
Life as a Chelsea Bulldog started for Ben Tetens ('25) when he first fell in love with tennis and robotics as a middle schooler.
"I first started tennis and robotics in sixth grade," Tetens said.
Although Tetens really enjoys both tennis and robotics, they are very dissimilar activities. 
Robotics for Tetens has been a really big passion because he gets to learn new things about technology every day and they also went to Worlds last year. It was a very impressive accomplishment to compete with teams from all around the world and an experience he will never forget. 
"I'm really proud of going to Worlds last year–even though Houston smells," Tetens said.
As Tetens moves forward in his high school career at CHS, he will strive to give his all in everything that he does. Robotics is a large part of who he is as a person and as he gets older he is becoming more and more involved with the club.
"This year I will operate the robot," Tetens said. "I'll be a part of the team that controls the robot so it will be a lot more fun than freshman year."
However, Robotics isn't the only activity that Tetens is becoming more involved with; playing tennis is also a big part of Tetens' life, especially playing doubles.
"Playing with another person I think is more fun because you have someone to work with and make jokes with as you play," Tetens said. "If it is just you and you mess up, it's all on you. It's more intense."
Tetens is very invested in school, sports, and clubs–making him a well-rounded CHS student. Having a schedule or routine and sticking to it is really important to Teten, especially throughout the year.
"It just kinda fits together the way I do it," Tetens said. "I have tennis after school then homework, dinner, and then it just starts all over again."
Tetens understands what it means to be an involved member of the student body and the community and wants other CHS students to get involved as well.  
"Just do it," Tetens said. "Don't wait for someone to give you permission to join [a] team. Just have fun and put in the work."
Leave a Comment
About the Contributor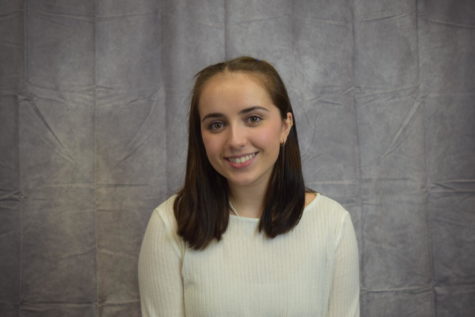 Brooklyn Nichols, Dept. Chair
Brooklyn is a senior at CHS, and this is her first year as Department Chair for feature stories. Outside of writing for the Bleu Print, she enjoys dancing...