The New Cybersecurity Course and The Man Behind It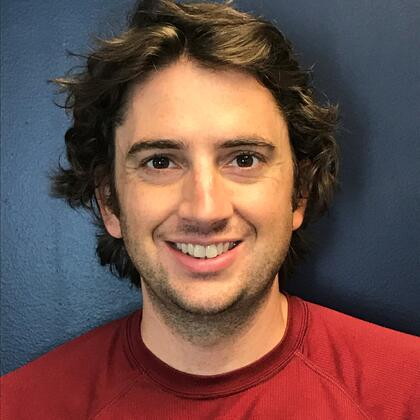 Computer science and cybersecurity are becoming increasingly desired professions in America, causing more schools to include programs teaching these subjects in their curriculum. Chelsea High School is one of those schools, using the newly renovated Robotics Center and Tech Lab that allows Chelsea High School to introduce new consortium courses to students such as a cybersecurity course. 
When the new '22/'23 school year rolled around, the Chelsea School Board was looking for more ways to supply students with classes that would help set them up on a smooth path from high school into the workforce. Thus, Chelsea High School has expanded its computer science options by making courses more accessible for all students. Having a professional certification in cybersecurity opens up doors to many jobs that are relatively quick and easy to get due to the high demand for jobs in cybersecurity and the networking field. 
When the school administration expressed a desire to have a cybersecurity program, thoughts immediately turned to Jason Rickli for a good fit. Rickli is a mathematics teacher who stepped up to the challenge of teaching the cybersecurity course.
"We are one of the few schools in the state that are offering you the opportunity to prepare for this certificate while you are still in high school," Rickli said. "We provide you the opportunity to leave high school with a chance to earn a certificate to start working in the industry or continue to grow through your post-secondary education." 
Rickli studied at Michigan Tech and plans to pass along his knowledge to students in order to help them advance in the technological world. 
"Our new cybersecurity course is a professional preparation training course," Rickli said. "We have an advisory board made up of college professors, professional trainers, and current cybersecurity professionals. They all expressed the need for more cybersecurity-trained applicants."
Although cybersecurity and mathematics are skills of Rickli's, they are not his only passions. Rickli has also committed to staying active and making time for family and friends.
"I like to run and bike like the rest of my family," Rickli said.  "Watch movies, read graphic novels, and play board games." 
Rickli, along with many others, uses technology in his daily life. The rapid spread of technology is why he has made it apparent that students should have the opportunity to know and understand technology in order to succeed. He also takes into consideration that students at CHS should know how important computer science is for the future as technology continues to advance. 
"We use technology every day," Rickli said. "We should know how it works and how to stay safe with it."
Since Rickli was hired, Chelsea High School has expanded its computer science options for students in the last few years. The courses are attainable for all students regardless of computing experience or level. The courses can take students from building video games to flying drones, earning college credit, and preparing to be a desirable hire out of high school. 
When Rickli first agreed to teach the Cybersecurity program, he slightly adjusted the curriculum so it became more about exploring the behind-the-scenes of how networking works and how it is kept secure. This curriculum adjustment is helpful for students looking to pursue cybersecurity as a career or as an interest in the future.  
"I have been going through the Cisco training myself since last fall when the advisory board directed us to have students earn a CCNA," Rickli said. "It has been several late nights and long hours, but it will pay off as the program continues to expand opportunities for our students here in Chelsea and throughout the Southwest Washtenaw County Consortium."
Consortium courses often are used as door openers to new opportunities and jobs that often hire recent high school graduates. Therefore, Rickli thinks that if a student is planning on going into computer science or a networking career, it would be highly beneficial to partake in this course because it is taught through Cisco–a networking company that students can use to get certified.
"This is a gateway to a professional certificate through Cisco," Rickli said. "This is a professional level job."
Rickli enjoys teaching and experiencing his students being passionate, open-minded, and showing creativity in school. Rickli doesn't need a lot from his students, just a smile on their faces when they walk in the door.  
"I want students to come in with good energy, do great work, and show creativity with technology."
Leave a Comment
About the Contributor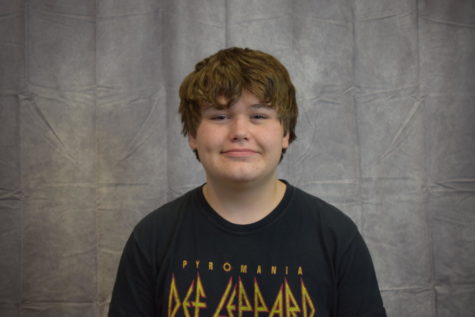 Caden Bubenhofer
Caden Bubenhofer is a sophomore at CHS and this is his first year of working on the Bleu Print. There are many other things that Caden enjoys doing outside...