CHS Carves Into Fall Season
Halloween and the fall season are a big part of any childhood experience, especially at the beginning of the school year when everyone needs an excuse to have fun. 
As students start to plan their ideas for Halloween, there are many things to consider. One big task is deciding on a costume to wear. 
"I like the way people are able to pretend to be someone they have always wanted to be or able to express their creativity in their costumes," Madeline Collins ('24) said. 
Another thing to take into account are plans for Halloween, whether they were planned ahead or made last minute, parties and activities for Halloween with friends or family are a tradition for many students. 
"When I used to live in New Mexico as a baby, we would go trick-or-treating in town," Ilo Peroni ('26) said. "Now I don't live in town, but we still go into town to meet with friends and family." 
The Chelsea area is filled with Halloween festivities and students at the high school already have bucket lists for the spooky season. 
"Some things on my fall bucket list are to go pick and carve pumpkins," Collins said. "As well as watch the new Hocus Pocus movie." 
Between scary, funny, and traditional holiday movies, students have a variety to pick from when it comes down to a Halloween movie to settle down with for the evening. 
"One of my favorites is Charlie Brown and the Great Pumpkin," Peroni said. 
While the fall season is filled with activities, there is another category that cannot be forgotten. Food is an important aspect of just about every holiday, including Halloween and the fall season. 
"I love donuts and cider, especially the cinnamon sugar donuts," Collins said. "Those are a great part of fall." 
The whole fall season is filled with traditions for families and friends to take part in. 
"Every year we get pumpkins and carve them all together as a family," Collins said. 
Leave a Comment
About the Contributor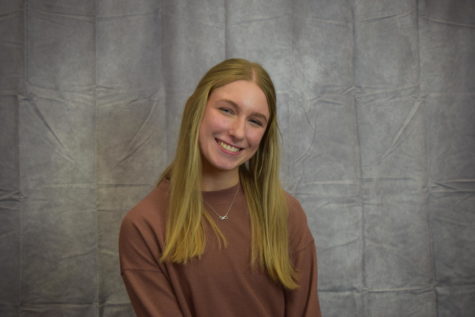 Caitlyn Ash
Caitlyn is a sophomore at CHS and is writing for the Bleu Print for the first time this year. Outside of school, she is a competitive dancer of twelve...