Chelsea Dominates Ypsilanti Meet
Last year, Chelsea's swim team beat Ypsilanti 148-23. This year was no disappointment as Chelsea won 148-19 with several outstanding individual performances by swimmers on Thursday, September 29. Paiton Doyle ('25) placed first in the 200-yard freestyle and 100-yard butterfly, Riley Monahan ('23) placed first in the 50-yard freestyle and 100-yard backstroke, Sofia DeMea ('25) placed first in the 500-yard freestyle, Amelia Christie ('23) was first in the 200-yard individual medley, and Keygan Monahan ('25) who placed first in the 100-yard freestyle.
The team decided to have some fun with this meet. They drew their events from a container and had to swim whatever they chose.  
"Ypsilanti only has three swimmers so this was a fun meet for us, " DeMea said. "[Randomized events] were kind of fun just because the stakes weren't high."
The team has been working hard since the start of the season. On average they have seven to eight practices per week: every day after school and three times in the morning before school.
"Practice is usually 4,000 yards," DeMea said. "[Morning practice] is horrible and no one wants to be there, but by the end, we end up having fun anyway."
Part of what makes the girl's team work together smoothly is how well they know each other. Near the end of summer break, the team does a camp in which they fill every day with swimming and team bonding activities.
"It's a week where we go up to Holland and swim at different pools," DeMea said. "We also go out to eat and this year we did a team bonding ropes course."
DeMea sees the strengths of the team including how they're a tight-knit group and they get enjoyment from the sport. However, there are times when the team does face some internal challenges.
"A lot of people need more motivation to show up to morning practice," DeMea said. "It's hard to get up at five in the morning, but they still have to swim."
Leave a Comment
About the Contributor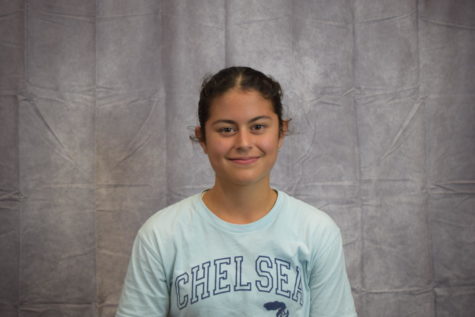 Natalia DeMea
Natalia is a sophomore at CHS, this is her first year writing for the Bleu Print. Outside of covering sports, she enjoys running and hiking.