Soccer Nets Win Versus Vikings
Juniors Braden Mckenzie (Front) and Jose Ortiz-Martinez (Back)
The Chelsea Bulldogs boys soccer team (6-6-2) played against the Jackson Vikings (2-9-1) this past Wednesday, September 28. Both teams played well and fought hard, but the Bulldogs were victorious with the score ending up 2-0.
As they were expected to win the game, Bulldog spirits were high during the pregame. 
"I think they are a pretty good team, but with the loss of their star player graduating last year, I think we will be able to punish them," senior Flo Ziolkowski said. "Especially with the team changing to a more comfortable formation, I think we will be able to beat them by a few goals"
While the match was underway, the Bulldogs were playing very well on both sides of the ball. Both junior Braden Mckenzie and senior Devon Reginaldo scored one goal each. Something that stood out was the incredible defense throughout the game, and (goalie) junior Josh Hanna would have to agree.
"The game was easy for me," Hanna said. "The whole team worked really hard and it paid off. The defense did very well and did not even allow them to have a shot on goal."
On the other side of the field, the Bulldog's offense was also applying a lot of pressure to the Viking's defense, and Mckenzie started to shine more and more throughout this game.
"It was a good game to get under our belts, the entire team played great," Mckenzie said. "I was able to go out there and get my own goal to put us up by one early into the game. I hope we play well against Detroit Country Day."                                                                                   
Senior Kellen Ahlstrom also had a great game, using his speed to create offensive opportunities for the Bulldogs and causing defensive hiccups for the Vikings.
"We played well, we had a strong performance throughout the game," Ahlstrom said. "Our wingers and strikers did a good job keeping the Vikings defense uncomfortable in their back third of the field." 
After the game, the whole team seemed ecstatic with their performance. Coach David Thoms was also satisfied with the outcome, knowing that the team played well.
"We had a bulk of the possession and shots on goal," Thoms said. "First time in program history sweeping Jackson in the SEC, so we are all pretty happy about that."
Leave a Comment
About the Contributor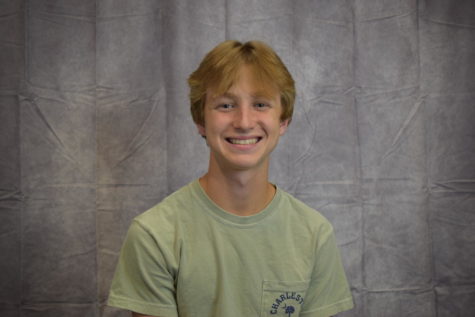 Cade Ahlstrom





Cade Ahlstrom is in the class of 2025, he enjoys playing sports, specifically soccer and lacrosse. He enjoys going to school events and hanging...