Facing the Competition: Challenges with Spring Sports
Flashback to early October: the leaves are falling, the sun is still shining, and fans are pouring into the stands ready for another great sports season to start. Spring sports, however, have to face challenges bigger than the opposing team. With gloomy weather, low motivation, and the end of the school year right around the corner, they have to stay focused to finish off the season on a good note. 
Freshman Gabriella Rudolph, a member of the CHS water polo team, is getting excited about the end of the school year, despite still being in season.
"Knowing it's almost here is really crazy," Rudolph said. "When there is only a month left of school you can get distracted easily and you need to stay focused so that you can finish off the season well."
With the end of the school year and exams right around the corner, athletes must stay more focused than ever. However, with games and practices getting rained out, it becomes harder for athletes to find the time for improving in their sport.
"It kind of gets hard having all the teams inside," Avery Lay ('25) said. "It gets chaotic. Some days we'll only be able to hit or some days we'll only do fielding because there's a lot of teams and not much indoor practice space."
While sports like baseball, softball, track, and soccer go to indoor gyms when practices are rained out, the tennis team doesn't have to worry about sharing a space. When their practices are canceled due to bad weather, they have their own space to use.
"We have an indoor court at the Napieralski's," Meghan Boughton ('23) said. "He is an orthodontist in town and his sons play tennis and so he built an indoor tennis court and we use it for practices sometimes."
With the famous April showers coming through the state right now, matches are getting rescheduled more than ever and are causing plenty of issues. With all the reschedules, the season is getting more packed per week making less time for practices.
"I would say it's got to be seven or eight of our matches," Boughton said. "Because especially if there's even a little bit of rain that ruins the whole court and tennis balls and tennis is a sport that's very sensitive to terrain and weather."
Leave a Comment
About the Contributor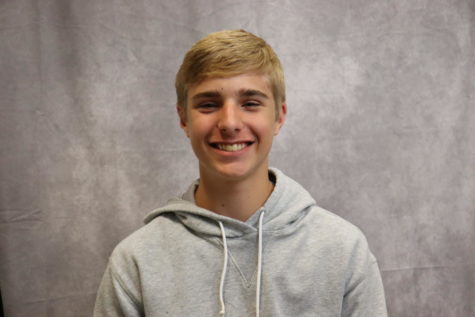 Dane McCarley
Dane is a freshman at CHS and this is his first time writing for the Bleu Print. Outside of school he likes to play baseball, and run track.