School Dance Traditions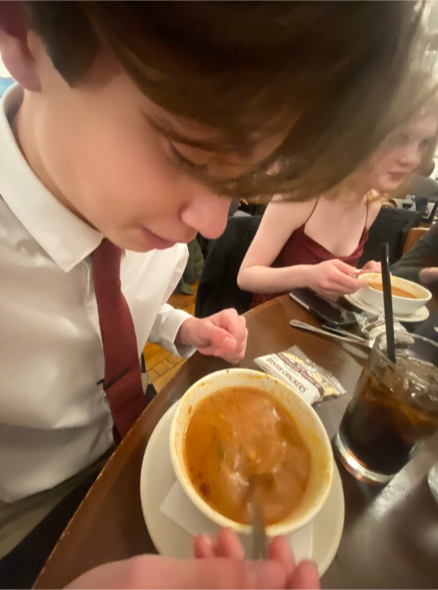 Friends, photos, dinner, and nothing but excitement and anticipation for the night ahead; school dances have been around for years. With these dances and their long-standing position in high school culture, there are many different traditions that kids have to get ready and have fun with friends before and after the dance. 
"I always start getting ready very early so I don't get stressed out and if anything comes up, I have time to figure it out," Chloe Vaquera ('26) said. "I like finding cool spots around Chelsea to go and take a lot of pictures with my friends before we go out to eat."
There are several popular restaurants in Chelsea that people like to go to before the dance, such as the Common Grill, Los Tres Amigos, Thompson's, Cleary's Pub, Jet's Pizza, and Culver's. Eating a nice dinner with friends before you dance the night away is a great way to fuel up so you don't get tired and groggy throughout the night. 
"This year I made a reservation for me and my boyfriend to eat at Thompson's at around 6:30 p.m., which will be plenty of time for me and my boyfriend to eat before we leave for the dance," Vaquera said. "I always go out to eat beforehand. I like going out looking really nice and fancy, it's fun."
Even if you get to the school well before 8 o'clock, there will still be a line that seems to be a mile long, almost out the door. This is especially cruel in the cold weather that comes with Homecoming and Winter Carnaval. The wait time to get in the door and pay can be pretty excruciating, but it's all worth it in good time. Many kids begin the night by standing with their friend groups or with their date and mingle for a while as more kids fill the commons. 
"It's kind of awkward when you first get there, everyone looks nervous and no one knows where to go from here," Vaquera said. "At Homecoming, there was this really big dance circle that sort of formed slowly, it was really chaotic."
Eventually, the night always seems to go the same. Most kids end up dancing their hardest and having a great time with their friends and/or date. Another tradition many students participate in is having an after-party at a friend's house. They usually change into comfy clothes and settle down, but some kids like to keep the party going all night. No matter what traditions you choose to do, the most important thing is to let loose and have fun in whatever way you want.
Leave a Comment
About the Contributor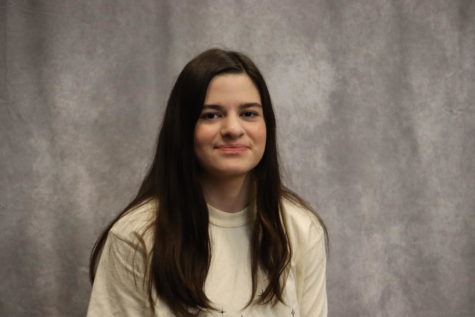 Anna Maguire
Anna is a freshman at CHS. This is her first time writing for the BleuPrint. She enjoys writing and creating stories with intricate characters and plots....