Music Department Busy: Music Meets Stage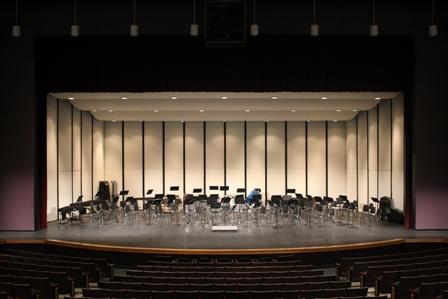 Throughout the winter, students can hear stands clattering and music notes floating from the music hallway. March is a busy time for the Chelsea High School music department, with some of their biggest events happening during this month.
For two of the events, MSBOA Festival and State Solo and Ensemble, CHS students have to put in extra work because they are the host of these events.
The first event, MSBOA Band and Orchestra Festival, will happen on March 3. At this event, middle school and high school ensembles from Chelsea and surrounding communities all come to the high school to perform for judges and receive a rating, with 1 being the best score they can get. In addition to managing all the hosting logistics, students have to put in a lot of work to prepare their music for this festival.
"The most prep has been to schedule time in our rehearsals to get students ready to perform and to be sure they are set up for success," orchestra director Phillip Sylvester said. "Many of the logistics for Festival are standard and repeated year after year so we are just following a long list of to-do items prior to Festival."
Festival is different from a regular concert since judges will be listening to the fine details of a piece and attaching a score to each performance.
"Festival really requires a deeper look into the small details of a piece," band and full orchestra member Isabella Murphy ('24) said. "You have to work on cohesiveness and musicality to show the judges what you're made of, but it's worth it in the end."
Another similar event to Festival that CHS runs is State Solo and Ensemble. Solo and Ensemble is an event where students perform a solo or a small ensemble (duet, trio, etc.) piece for a judge. In a similar manner to Festival, they receive a score, with a 1 being the highest.
Band and orchestra students competed at District Solo and Ensemble in January and the ensembles and soloists who received a 1 qualified for State Solo and Ensemble which is similar to Districts but even more rigorous.
"This is my first year taking my solo to states and I am looking forward to getting some more careful feedback regarding my piece," violinist Sonja Schemahorn ('25) said. "10th through 12th-grade soloists have the opportunity to perform with proficiency. This just means that you play scales and sight reading in addition to performing your solo for the judges. My practice schedule usually consists of scales, pieces, and then I pick a random piece to sight read."
Many students are playing multiple events at State Solo and Ensemble. 
"In addition to taking my solo to states, I am also performing with a quintet and my chamber orchestra," Schemahorn said. "Both groups that I'm involved in have been working hard and my quintet is actually performing at Western Michigan University for a MASTA workshop where we will get a chance to perform and possibly win money."
A lot of work will also have to be put in by students and teachers for State Solo and Ensemble since Chelsea is one of the hosts.
"There are about a thousand logistics to sort out," Sylvester said." We have to coordinate with MSBOA District 12 President and the MSBOA State Office, register all schools, create a master schedule, bring in twenty-five pianos, and reorganize all classrooms in the school to accommodate a performance for students."
While the band and orchestra have been keeping busy, the choir hasn't been quiet either. They recently performed at their community outreach concert and are also looking forward to their own Festival.
"We are working very hard in class to perfect our songs," choir member Lily VanHevel ('24) said. "We have been working on some of the songs since the beginning of the year to get it as close to perfection as we can before Festival."
While each ensemble has its own concerts and songs, one place where everyone in the music department will come together is during their annual Collage Concert, coming up in April.
"I think that all of the different styles of music is what makes the collage concert unique," VanHevel said. "I am excited to see what will be performed by all groups at the collage concert."
Leave a Comment
About the Contributor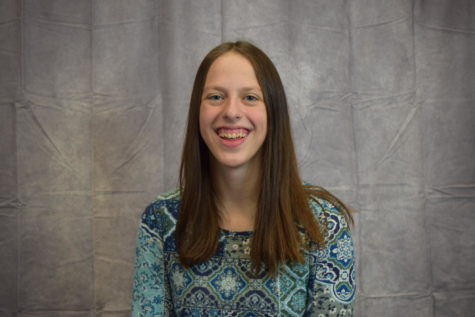 Lily Snyder, Print Editor
Lily is a junior at CHS who's been with the BleuPrint since her freshman year. When she's not designing the paper, she's can usually be found swimming,...