From High School to College: Exploring the Differences in Basketball
Popular sports like basketball are played at all levels, including high school and college. Basketball at both the college and high school levels has certain similarities, but there are also some distinctions. Preseason preparation, crowd numbers, and daily schedules are all things that separate the two.
Basketball in high school often has a shorter pre-season than that of colleges with an emphasis on conditioning and the development of fundamental skills. The high school season also starts in November, and before their first official game, teams will frequently have a few weeks of practice.
On the other hand, college basketball teams start their preseason in the first few weeks of October and have a more challenging training schedule that includes weightlifting, conditioning, and extensive skill development. Before the regular season begins, college teams compete in several exhibition games against other college teams, giving them vital game experience.
The size of the audience is one of the most noticeable differences between high school and college basketball. The higher-capacity facilities of college basketball programs can accommodate tens of thousands of spectators. With cheerleaders, bands, and a lot of school passion, the ambiance is electrifying. College basketball games frequently sell out, and many are shown on national television.
High school basketball, on the other hand, is typically played in smaller gyms with a capacity of a few hundred people. Usually, local fans, family members, and friends make up the audience.  The mood is more laid back, but there is still a sense of enthusiasm.
High school basketball players' everyday schedules are dominated by classes. The day is spent in instruction, and the evenings are spent practicing. Also, they might need to finish their homework or other assignments for class.
However, college basketball players have an even more rigorous daily schedule. They attend lessons, but they also have practice sessions, weightlifting, and team meetings on their calendar.
While both levels of the sport are highly valued, it is clear that the differences between them separate a high school basketball player from a college player and any aspiring college athlete should keep these in mind. 
Leave a Comment
About the Contributor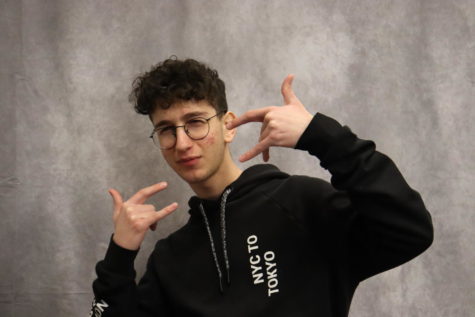 Guido De Geronimo
Guido is a senior exchange student from Italy at CHS. In his free time he enjoys listen music, drawing and skateboarding.