Hay Day Here to Stay: The Rise in Popularity of an Old Favorite
Raising animals, completing orders, farming crops, and so much more! What's not to love about the popular game Hay Day? 
Created in 2012, Hay Day has made a comeback amongst the students at Chelsea High School. Although the popular game has been around for quite a bit, new fun features have redesigned the app making it different from what students once knew making Hay Day a popular and simple game to play in your downtime.
"I like how easy and simple it is," senior Natalie Roeser said. "It helps me to relax." 
For most, Hay Day has been far from the front of students' minds for years, but for Roeser, the sudden rediscovery of the game was not much of a surprise.
"[Hay Day] has been on my phone since I was little and it has moved from phone to phone," Roeser said. "It looked fun so I started playing it again."  
While Roeser rediscovered the game, other students began playing after realizing that building up digital farms and maintaining a tiny world was really fun and continued to play. Junior Peyton Kifer began playing Hay Day once more and finds it a great way to pass the time. 
"It gives me a sense of peacefulness," Kifer said."I like that I have such a big farm at this point."
Leave a Comment
About the Contributor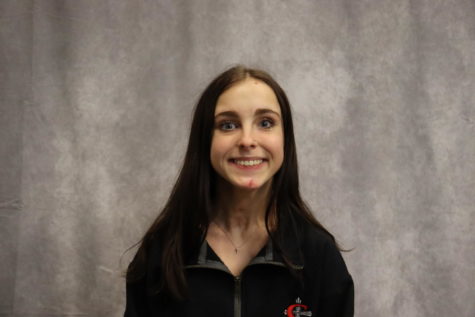 Emma Leonard
Emma is a senior at CHS and she has been writing for the BleuPrint since Sophomore year. Outside of writing she enjoys reading romance stories, watching...