Bulldog of the Week: Kat Brenner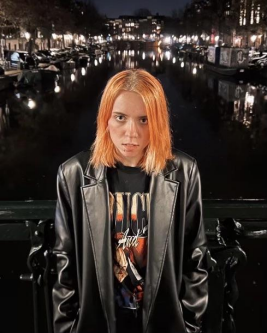 Katriona Valentine. She's not a movie character; she's a rockstar. Katriona Valentine is the stage persona that junior Kat Brenner goes by when she's rocking with her band. Brenner is a new transfer student to Chelsea this trimester along with her sister, junior Eva Brenner. 
High school is new to the Brenners. They were homeschooled for most of their life but attended a college/high school program called Washtenaw Technical Middle College. For the first year and a half of the program, students take pre-college classes, and then if they qualify for sophomore year, they can take college classes. High school is daunting, even if you're used to taking college classes because it's a very different social scene. 
"People are really a lot more supportive here than I thought they would be," Brenner said. "I guess I had this idea before I went to public high school that it would be like this crazy prison school."
Although high school may not be the prison Brenner thought it would be, it's still quite different from what she's been used to. 
"There's a lot less freedom; you're more part of a system," Brenner said. "Whereas in college, you could literally walk out in the middle of the class and get some ice cream." 
Brenner is settling in quickly here at Chelsea and has lots of friends even before she transferred due to her previous participation in the Chelsea Theater Guild. Brenner joined the Theater Guild at the beginning of the year and was a performer in the fall musical, Smokey Joe's Café. 
"I've always loved theater, but I took a break from it for a couple of years because of COVID," Brenner said. "Going back into it, I was like, holy crap. If these are what public school kids are like then, I want to be here."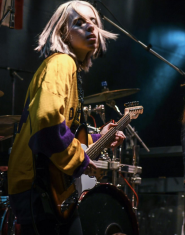 One of the main reasons Brenner transferred to Chelsea was so she could continue to be part of the Theater Guild. Besides her love for acting, Benner holds a deep affinity for music. 
Unlike Brenner's acting career, her musical journey extends beyond Chelsea to Ann Arbor's School of Rock where she sings and plays guitar. 
"Recently, I've been auditioning to go on the School of Rock Tour, called All Stars," Brenner said. "It's pretty hard to get into and so if I get into that, I'll be really proud of myself." 
On top of the School of Rock, Brenner has her own band called Cave Canem (ka-vé kon-em). The name comes from the Latin saying, "beware of the dog" and highlights the band's wild enthusiasm and ambition for music. Brenner and the band are working on an EP of all original music and have already released a demo of their first single, No Doubt, on New Year's day. 
"I've always wanted to do something like this," Brenner said. "So the fact that I'm doing it right now is just so freaking cool. I'm so excited about all this! I feel like I'm finally doing the stuff that I wanted to do." 
Leave a Comment
About the Contributor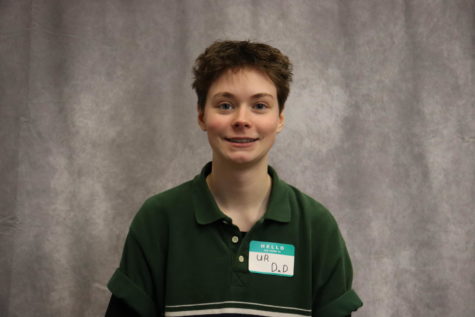 Marah Putnam
Marah is a junior and a first year writer for the BluePrint. When they aren't tap tap tapping away at a keyboard, they are listening to some good jams...