Dupe Mania
Ever since beauty and fashion influencers have become widespread, they've been promoting makeup and skincare brands. However, because many of the brands that popular influencers use are extremely expensive, they leave their audience to turn to a much cheaper option, "dupes".
A "dupe" is an item or product that is usually the same quality as a more expensive (but similar) thing. Dupes are normally created to parallel certain makeup, skincare products, or clothing brands but in a more cost-effective way. Although cheaper products are usually a good thing, expensive brands tend to use high-quality ingredients, so buying dupes is sometimes risky due to their use of cheap ingredients. 
"I think it depends," freshman Abby Kotlarek said. "For skincare, I don't think I would [buy it] if it's really cheap because that's just something you shouldn't mess up with, but a lip gloss? It's not really going to make or break something."     
With the prices of everyday items gradually increasing, many are looking for less expensive versions of their favorite luxury brands like Dior and Chanel. This has caused dupes to explode in popularity, especially with the rise of influencers. Whether they were well-known influencers or not, people took to social media platforms and shared the copycat products that they had found, thus spreading the word about dupes and creating a trend.
       "I don't think dupes were as well known and used by so many people before they came popular via influencers," Kotlarek said. "Without the promotion I most likely wouldn't know of any dupes because they just wouldn't be as common."
With influencers promoting dupes vs expensive products left and right, people start to wonder if they really are better, or if it's smarter to stick to the original product.        
"Yeah, a lot of the time, like nine times out of ten, the original is just going to be better," Kotlarek said.        
Although it is up to the buyer whether or not to spend the extra money, most people can agree that quality is always a must-have when it comes to makeup and skincare products.
"I'd lean more towards name-brand items because I just trust them more," Kotlarek said. "[Because of] their ingredients and [no-animal testing policies] just those types of things."
Leave a Comment
About the Contributor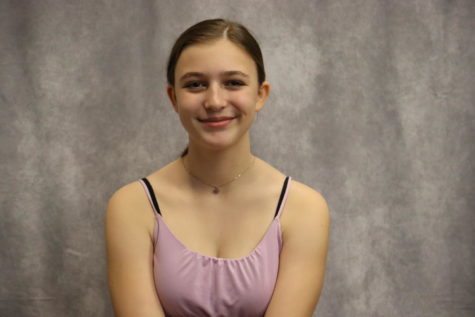 Charlotte Doma
Charlotte Doma is a freshman and this is her first year writing for the BleuPrint. She is in the CHS Winter Guard, and enjoys baking and reading in her...