Varsity Boys Basketball Bouncing Back
The Chelsea boys basketball team answers back after taking a tough loss a few days prior in a non-conference game against Saline. Although they suffered their first loss of the season, the team bounced back and took down Ypsilanti in an SEC matchup on Friday, January 20. 
The Bulldog's offense was electric the entire night, but the defense couldn't tolerate a talented freshman that kept Ypsilanti in the game. The freshman guard hit seven triples and kept the Bulldogs from gaining a strong lead. 
Despite the threat to the Chelsea defense, the Bulldog's offense drove them forward using players like Joey Cabana ('24)–a key component to the Bulldog's offense who finished the game as the leading scorer with thirty-one points–to pull out a win. 
Another consistent player that puts up big numbers across the stat sheets is Jake Stephens ('24). Stephens has had a strong season, averaging a double-double, and making major contributions on both ends of the floor. 
"I think we played very well on offense, but our defense could be much better," Stephens said.
Stephens finished the game with twenty points and ten rebounds.
After putting up twenty-three points in the third quarter, Matt Blanton ('23) scored eight and Cabana scored eleven. The Bulldogs strayed away and held onto their win in the fourth quarter. 
The final score of the game was 74-61, and the team now moves to 2-0 in the SEC, and 10-1 overall. 
Leave a Comment
About the Contributor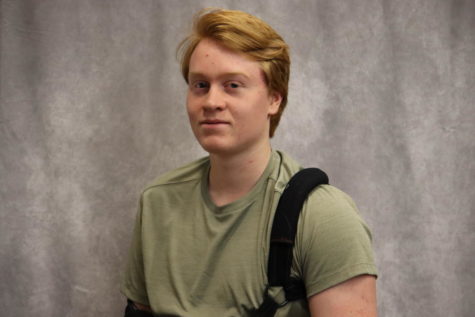 Chase Lay
Chase is a senior at CHS and it is his first year on the BleuPrint staff. Outside of writing for the sports department, he enjoys playing basketball and...