Drive and Determination: Chelsea Boys Swim and Dive
After tireless hours in the pool, the Chelsea boys swim and dive team is just getting started. As they near the halfway point in their season, they are more than ready to win the SEC White title. 
Throughout winter break, the team conditioning is extra hard to ensure the team was ready for important meets. They have practice twice a day: once in the morning and the other in the late afternoon.
"[Winter conditionaing] was long and hard but also fun," swim team member Misha McElrath ('24) said. "We got to do many different team bonding activities and honestly I think we all improved a lot."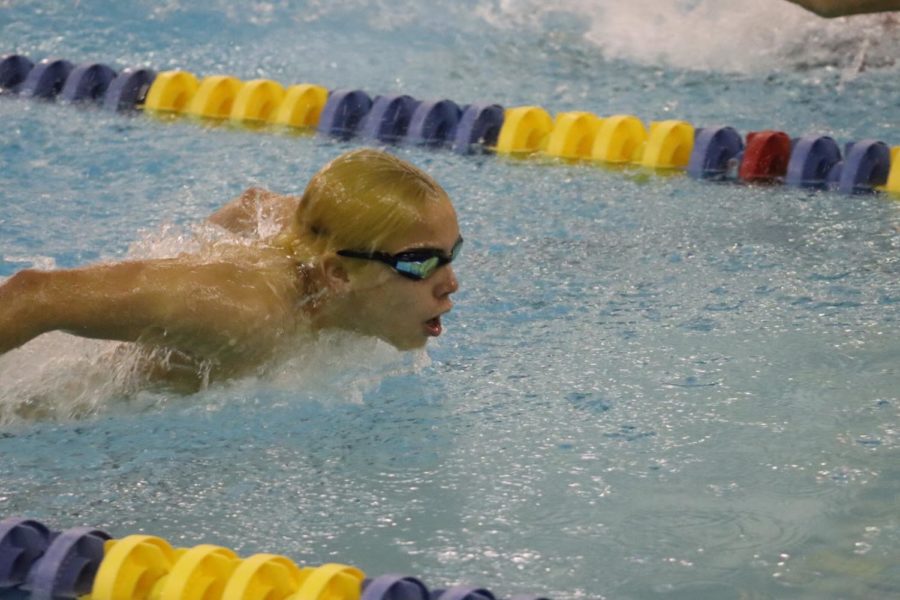 Because the boys swim and dive season starts three to four weeks before winter break, the team hasn't swum in many meets yet. However, the boys are already a strong team. With a record of 1-2, the team is proving themselves as a contender for the SEC White title. 
"I have seen a vast improvement in many [of my] teammates," team member Kai Ziolkowski ('25) said. "Especially the freshmen who could barely keep their heads above water and now they are competing at a competitive level." 
The team is extremely fired up for a win, especially after they suffered a close loss to a strong Jackson team Thursday night. Jackson won the meet 95-89, which is an incredibly small margin. Despite a tough loss, team spirits are still high and the team is still looking to win the SEC title. 
"I think we have a chance of winning if we improve from the last meet against Jackson," swimmer Miles Dell ('26) said. "We just have to ramp up the yardage in practice, do more stroke work, and practice longer distances. Then we can make up for the six points we lost to Jackson." 
On top of being focused on the SEC White title, the team is also putting effort into their team chemistry. Every winter break (in between practices) the boys do a team bonding activity. This year's activity was a game called "Whirly Ball". 
"You're in a bumper car and you've got this lacrosse stick and you try and get a wiffleball into a basketball-type thing," Dell said. "It's really fun because it's hard to control and you bump into people." 
Team bonding brings the team closer together and helps them focus on winning meets and working hard. This year the team is trying many different things to keep them healthy and ready for their next meet and the upcoming SECs. 
"To prepare for SECs we are taking diet to a whole new level," Ziolkowski said. "We're consuming vast quantities of bananas to improve our levels of potassium and taking the workout to the next step. Andrew's really whipping us into shape." 
The boys swim and dive team is proving themselves ready for anything this season. They are proving they have what it takes to win using pure skill and teamwork. 
"I think we will win SECs this year because we have heart and determination," Ziolkowski said. 
Leave a Comment
About the Contributor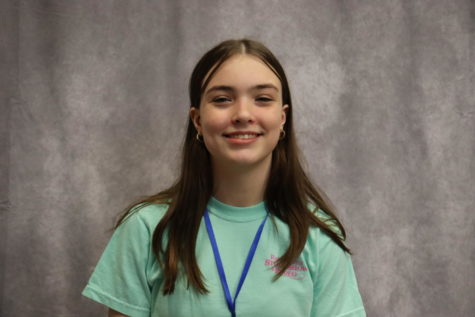 Sydney Barston
Sydney is a sophomore at CHS and this is her first year writing for the BleuPrint. Outside of writing she enjoys playing water polo, swimming, and listening...