A Look at the Season's First Competition
The Chelsea cheer team finished runner-up at the first cheer meet of the season hosted at Adrian High School.Guido De Geronimo
After lots of practice and hard work, the team participated in their first meet this past Thursday, Jan. 12, and performed stunningly. This meet was a good way to begin the cheer season and allowed the team to notice the things they need to work on moving forward.
"It is hard work and we don't always win, but [cheering] is worth it and I love (the sport)," cheer team member Lydia Matusko ('24) said.
Based on the words of junior Madeline Collins, this year's competitive cheer team has a strong foundation that is prepared to lead the Bulldogs into a successful season.
"[That meet] was definitely a character-building performance, as we had to adapt like no other meet. [It] taught us that we have what it takes to persevere and showed us that we are a very resilient team," Collins said.
Also this year, the team gained an Italian exchange student, Sara Marietti ('23). This meet was her first and she loved it.
"It was scary and exciting but despite those emotions I managed to give a good performance and [have] fun with my team," Marietti said.
Leave a Comment
About the Contributor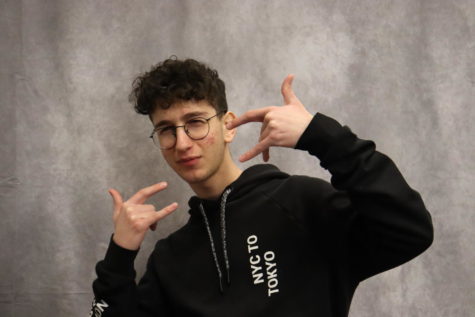 Guido De Geronimo
Guido is a senior exchange student from Italy at CHS. In his free time he enjoys listen music, drawing and skateboarding.