Cracking Open the Nutcracker: Behind the Scenes of a Classic Holiday Performance
Many people will bundle up, get in the car, and go see a local production of The Nutcracker. For some, it may be an annual family tradition and for others, it's because they may know someone who is a part of the production. Either way, hundreds of people watch The Nutcracker every year, but many may not know the work and commitment that is put into such a stunning production.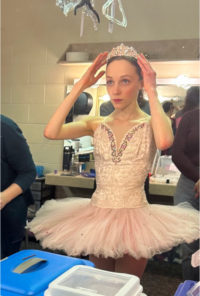 "The Nutcracker is about a girl named Marie," senior Selah Strong, who played Snow, Waltz, and Grand Pa de Deux, said. "She goes to a Christmas party at her family's house, and they have all these friends come over and her great uncle, Drosselmeyer, brings her a Nutcracker. The party guests then leave, and at midnight the Nutcracker comes to life. Later on, The Rat King comes to see Marie and there is an epic battle that takes place. The Nutcracker wins and he takes her away to the kingdom of the sweets where she watches a lot of different dances."
Auditions for The Nutcracker are in late August, but rehearsals start in the middle of September and are a grueling three-month process.
"It starts off with you doing the dances you're in with just the other girls in that dance," Strong said. "So for example, I was in Snow Waltz and Grand Pa. I'd have Snow rehearsals and then I would have Grand Pa rehearsals. Then as you go later on into the rehearsal season, you start putting the dances together and in the order that they would be performed. Then by December, we're doing full run-throughs where we're doing the whole two-hour show."
Once rehearsals for The Nutcracker are complete, the dancers move on to their final stage. 
"This year we performed at the Jackson Potter Center," Strong said. "We had that whole week leading up to the show at the Potter Center. Monday and Tuesday we had spacing rehearsals. Wednesday and Thursday were both dress rehearsals, and for the dress rehearsals we had costumes, hair and make up. The Jackson Symphony Orchestra, which was our live pit, joined us on Wednesday and Thursday as well. Friday was a show, Saturday we had two shows, and Sunday was our final show."
Aside from putting the show together, there is a sense of community between the cast members that drives them to do their best. This bond is particularly strong in the senior dancers who every year will do something special together in celebration of their work. 
"This year we all wore matching PJs and a sweatshirt that had our name on the front," senior Brooklyn Nichols, who played Lead Hot Chocolate/Spanish Dance, Lead Trepak, Toy Soldier, and Sugar Rose, said. "We all sat in a circle on the stage and opened up gifts from one another while crying all our makeup off. We reminisced about all the shows we had done together in the past and how we could still remember our first Nutcracker performance. It was something so special to all of us because it's a memory filled with people we will never forget."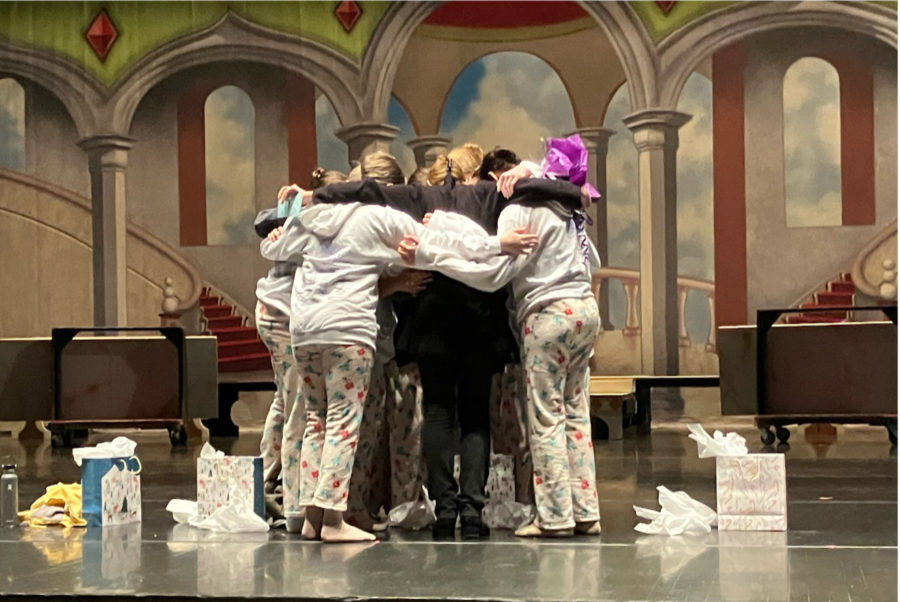 Leave a Comment
About the Contributor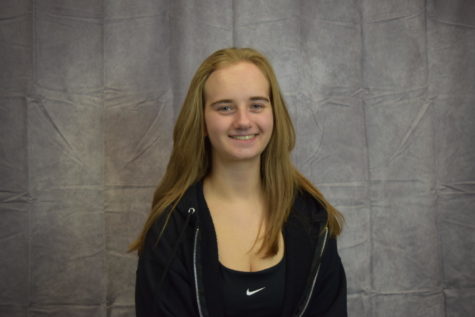 Ava Seitz
Ava is a Junior at Chelsea High School. She is apart of the Chelsea High School Theatre Guild. In her free time she enjoys reading, writing, and listening...