National Native American Month: How You Can Participate
When most Americans think of the month of November, their minds usually go to things like Thanksgiving, hunting season, and other fall activities. Many Americans forget that the whole month of November is National Native American month. For Native Americans, this month is an important opportunity to celebrate all of the amazing things their culture has to offer and the deep history they share with the U.S.  
As early as 1916, New York was the first state to declare a "Native American Day." Then in 1986, Congress passed "S.J. Res. 390" which requested that the President designate a week in November to celebrate American Indians. Then a couple of years later in 1990, Congress and President George H. W. Bush signed a joint resolution designating the entire month of November as National American Indian Heritage Month. 
In 2020 there were around 570 federally recognized tribes. A federally recognized tribe is considered a tribe that has government-to-government connections. There are three ways a Native American tribe can be federally recognized: the first way is by administrative procedures and the second is through an act of Congress or by the decision of the Supreme Court. About 224 of the recorded federally recognized tribes call Alaska home. Other tribes are located all across the states. 
November is a time to celebrate the diverse culture and the important contributions of America's Native people. It is also an opportunity to educate people on Native culture and point out the historical challenges they have faced and how they overcame them.
There are many easy ways to participate in Native American month. The University of Michigan is putting on a couple of events such as hearing stories from Natives, a workshop on old sayings, a "teach-in", and a couple of hands-on workshops. If you are interested in learning more or participating in these events you can visit: 
Leave a Comment
About the Contributor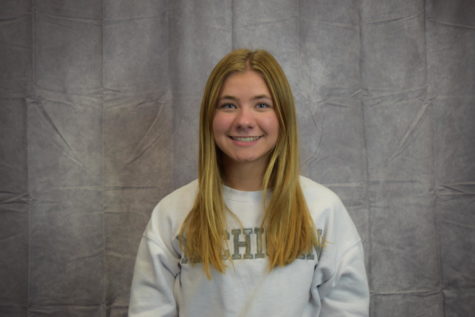 Riley Maciejewski
Riley Maciejewski is a Senior at CHS and is writing for the Bleu Print for the first time this year. When she's not writing she enjoys baking, nature,...