CHO Hometown Show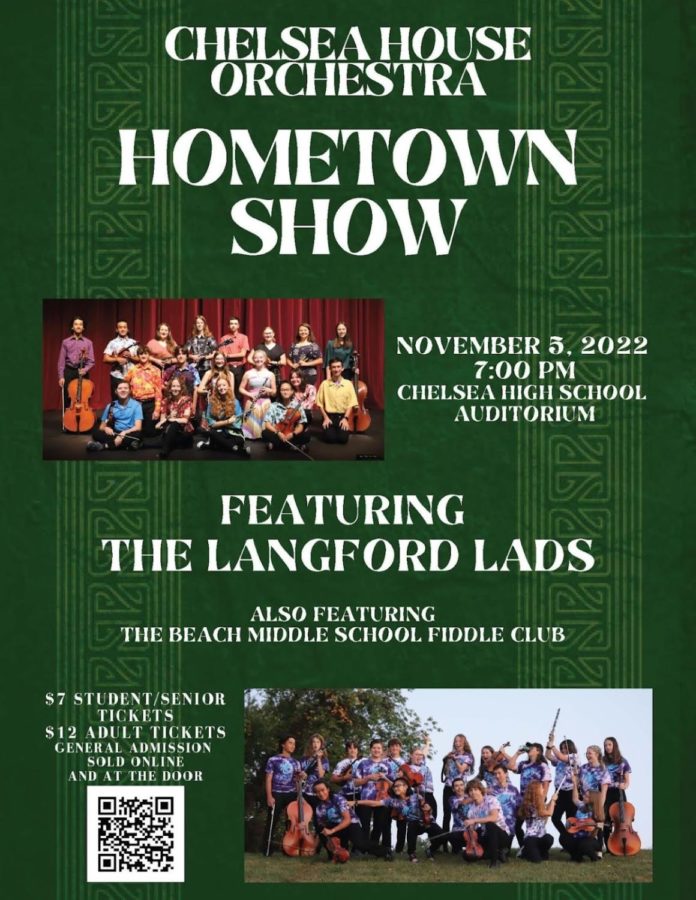 The musicians in Chelsea House Orchestra have been preparing for their upcoming hometown show. This group of talented students is known for bringing life and energy to each of their performances and will be showcasing their high-energy music derived from traditional Celtic sources at the Chelsea High School auditorium on Saturday, November 5, at 7 p.m. 
"I don't know any other schools that have a group like we do," senior Haley Hilgendorf said. "It's interesting to see the differences between a regular orchestra and a Celtic group with a wide variety of instruments."
Hilgendorf has been contributing her skills as a drum player in CHO since the end of her sophomore year. Her experience in CHO has provided diverse performance opportunities that aren't present in a typical school orchestra. 
"We invite other groups to come and perform with us," Hilgendorf said. "I don't see that in other schools too often."
CHO is excited to feature two other groups in their Hometown Show, including the Langford Lads and the Beach Middle School Fiddle Club. The Langford Lads are a new Celtic Trio consisting of Bob Philips on the mandolin, Tim Staudacher on the guitar, and Larry Halverson on the tin whistle. The experienced CHO alumni and the new interns will also have an opportunity to join in during the show. 
"I'm most looking forward to being able to perform with CHO because it was something that my older sister did in high school and I thought it would be a lot of fun," junior Ryan Conley said. "I enjoy the music that we play and the sense of community among the CHO musicians. We're able to have fun on stage while sharing music."
Conley has been an intern with CHO since the beginning of the school year and enjoys the process of rehearsing with the other students. 
"We practice for two hours every Wednesday," Conley explains. "Right now we're practicing in the choir room to work on formations. We memorize the music first and then we speed it up or slow it down depending on what we need. We go over certain parts in the music that are more challenging, review choreography, and rehearse multiple times through the set."
Their hard work and dedication are evident in their engaging shows that every Chelsea resident should have the chance to experience. 
"I think the Chelsea community should attend the show to support fellow students, friends, family, and everyone who has put a lot of hard work into this," Conley advised.
Known for their professional quality and enthusiasm, the musicians in CHO have earned an acclaimed reputation. A CHO performance is guaranteed to be an inspiring and unforgettable event.  
"It's going to be a really fun night," Hilgendorf said. "We get to see kids that have probably never heard of Celtic music until they came to Chelsea and we get to perform these fun pieces with lots of choreography. It looks fun and it sounds fun and it feels fun. You can always count on us bringing a lot of energy to our performances."
Leave a Comment
About the Contributor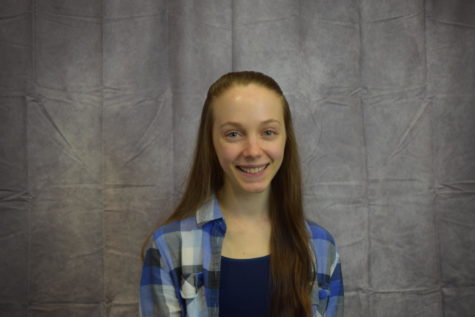 Selah Strong
Selah is a senior at Chelsea High School and this is her first year writing for The Bleu Print. Outside of school, she spends her time dancing at Ballet...