Midnights Album By Taylor Swift: Everything you Need to Know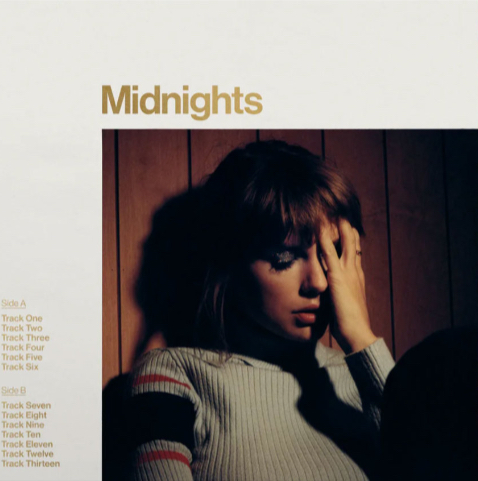 Released at midnight on Friday, October 21, some more remarkable songs have made their way into the world of music through Taylor Swift's new album Midnights.
Swift announced her eleventh studio album Sunday, August 28, at the Video Music Awards after she accepted her award for the best long-form video and best directed for the song "All Too Well (10 Minute Version) (Taylor's Version)." She received the award wearing a bejeweled dress, the name of track nine on the album. The album is based on "thirteen sleepless nights" spread throughout Swift's life. 
"This is a collection of music written in the middle of the night, a journey through terrors and sweet dreams," Swift posted on  Instagram. "The floors we pace and the demons we face. For all of us who have tossed and turned and decided to keep the lanterns lit and go searching."
Swift unveiled each song title one at a time on TikTok in the series "Midnight's Mayhem With Me.," where Swift sits in a retro setting, spinning a hand-cranked bingo wheel that randomly selects a track number for which she has to reveal the name. 
The most popular thing about the album thus far is the collaboration with Lana Del Rey in the song "Snow on the Beach," track four of thirteen. Swift is thrilled about it and said that Lana is one of her favorite artists and it's a privilege and an honor to work with her. 
"The song is about falling in love with someone at the same time as they're falling in love with you, sort of in this sort of cataclysmic, fated moment where you realize someone feels exactly the same way that you feel… at the same moment," Swift said in a video posted to Instagram. 
Not only does this album collaborate with the vintage music star Lana Del Rey, winner of the 'Best Album in the World' by NME, but it also could change history. If the album reaches the top of the Billboard 200, Swift would tie Barbra Streisand for the most number-one albums by a female artist. Swift has already had ten of her current albums reach number one, guaranteeing that Midnights, her eleventh album, will reach the top.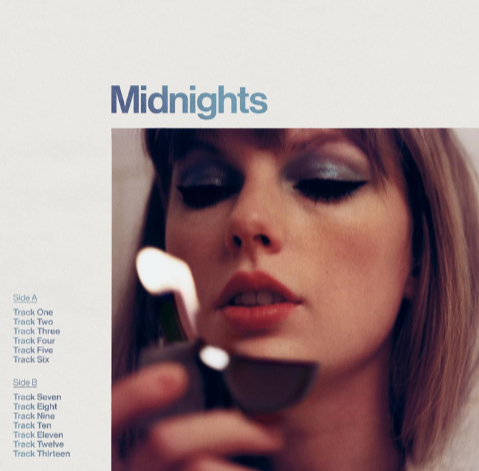 Finally, a rumor that has been circulating the fanbase for quite some time: a tour. Although the star released Folklore and Evermore, the albums were released during the pandemic, which made them extremely unlikely to ever be played on tour. 
After her canceled tour for Lover in 2020, fans speculate that the brand-new album Midnights will be presented in an around-the-world tour in 2023. Swift hasn't toured in five years, making fans even more inclined to believe it's about time.
Regardless if you've listened to the album, or are a Swift fan, everyone has something that can relate to when it comes to the deeper meanings in Swift's music. 
"We lie awake in love and in fear, in turmoil and in tears," Swift said. "We stare at the walls and drink until they speak back. We twist in our self-made cages and pray that we aren't-right this minute- about to make some fateful life-altering mistake. Maybe, after the clock strikes twelve… we'll meet ourselves."
"It's been genuinely chaotic and I've enjoyed every second of it," Swift said. "Thanks for tagging along with me on this journey, it's been wild." 
Swift becomes more vulnerable in Midnights compared to its sister albums Folklore and Evermore which were released back in 2020. Swift becomes more personal, digging deep into her own emotions. After the reveal of track three, a song called "Anti-Hero," she posted an inside look into the intimacy of the song via a clip on Instagram. 
"I don't think I've delved this far into my insecurities in this detail before," Swift said in the clip. "I struggle a lot with the idea that my life has become unmanageably sized, and not to sound too dark, I struggle with the idea of not feeling like a person…I like 'Anti-Hero' a lot because I think it's really honest."
Leave a Comment
About the Contributor
Sophie Knickerbocker
Sophie is a sophomore at CHS and is writing for the BleuPrint for the first time this school year. Outside of her love for writing, she loves creating...