The Ultimate Fall Experience: Everything from Pumpkin Spice to Haunted Hayrides
When the leaves begin to turn orange and red, and there is a noticeable crispness in the air, everyone in Michigan knows that autumn has arrived. Along with the changing of the seasons comes the much anticipated annual fall traditions. If you're looking to add some pumpkin spice to your otherwise plain October, Chelsea students are ready to share their own fall traditions as inspiration.
"I feel like I used to have more traditions, but since high school, I've been so busy they've fallen through," senior Megan Hayduk admitted.
However, even while balancing a rigorous schedule, Hayduk has held on to several fall activities with friends and family. She enjoys going to a local pumpkin patch to pick out pumpkins to carve with her family and spending time with friends during Halloween. But one of her fondest fall memories occurred at home in her kitchen.
"I baked a pumpkin spice cake with cream cheese frosting," Hayduk said. "I decorated the whole thing to look like a jack-o-lantern."
For the classic fall experience, Hayduk has a few recommendations that you might want to try. Nearby apple orchards, farm stands, and haunted houses are always a good start.
"Enjoy the outdoors and all of the leaves," Hayduk said. "Go for a hike or go to a corn maze. The one most people go to in Chelsea is The Blast Corn Maze. You have to get apple cider and donuts."
One tradition has been well-loved by a Chelsea family for two decades.
"Every fall for the past 20 years my family has thrown a fall party," senior Sarah Capper said. "We call it Capperfest. It started as a celebration of my mom's birthday because her birthday is in the fall and then it just grew bigger and bigger every year."
This annual event at the Capper household is a day full of delicious treats and fun activities.
"We usually do a pig roast and we cook it like in the ground, overnight and all day," Capper said. "We sometimes do pumpkin carving. We'll grow our own pumpkins during the summer and then carve them at the party. We've also done haunted hayrides because it usually falls around Halloween."
At the heart of the Capperfest, it's a chance to make new memories with friends and family.
"It's something that we've always done every year and we invite all of our friends and all of our family," Capper said. "We all hang out outside, enjoy the fall weather and spend time together."
Leave a Comment
About the Contributor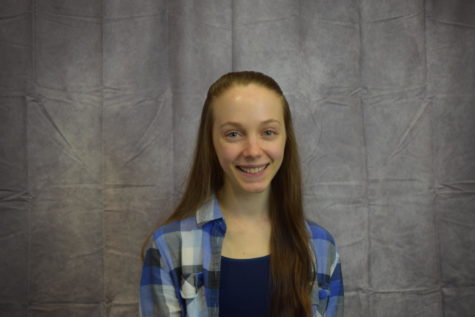 Selah Strong
Selah is a senior at Chelsea High School and this is her first year writing for The Bleu Print. Outside of school, she spends her time dancing at Ballet...