Farm Sudz Makes a Move
After a recent move, the local business Farm Sudz in downtown Chelsea is settling into their new location and awaiting new experiences to come. 
"We've been in this location since the 23rd of July," employee Jan Richards said. "Before that, we were in the basement of Chelsea Print & Graphics for four years. Before that Julie [our founder] was running the business out of her home and her basement." 
Farm Sudz has been around for over ten years and has relocated three times now. The founder, Julie Konkle, began the path of the business after developing an interest in homeopathy. She first presented the home-based Farm Sudz to the Chelsea public in 2018. 
"Our previous location served us well for a really long time," Richards said. "It allowed us to take it from a home based business out into the public. The underground served us well, but we just kind of outgrew it." 
Not only did the business need room to expand, but the employees needed a switch-up in their environment. 
"We're all very happy here because we were in a basement with no windows," Richards said. "We always had to ask our customers what the weather was like outside. It could've been a blizzard or a gorgeous day, we didn't know." 
Now with their new location, the building that Vogel's and Foster's previously occupied for many years, the business is thriving. 
"Another thing we love is that we get to see more families because people can come in with their strollers easily and it's more accessible to people who might be physically challenged or elderly," Richards said. 
Not only is it more accessible, but it also has a pull factor that some other businesses do not. The history of the new space goes far, far back in time. 
"This space is really important to a lot of people from Chelsea," Richards said. "Lots of people have memories tied to this place. We have a lot of people who come in with parents or grandparents who used to buy their school clothes or their varsity jackets when it was Vogel's and Foster's." 
Leave a Comment
About the Contributor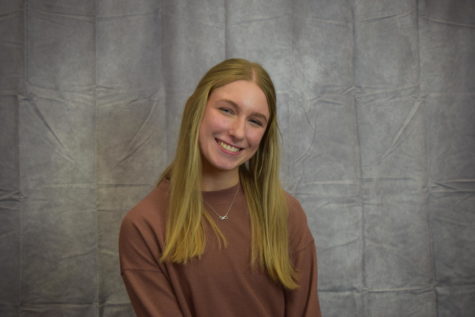 Caitlyn Ash
Caitlyn is a sophomore at CHS and is writing for the Bleu Print for the first time this year. Outside of school, she is a competitive dancer of twelve...