Girls Swim and Dive Takes Home Another Win
Chelsea's Swim and Dive team had an intense meet against the Jackson Vikings on Thursday. After a close battle, Chelsea came out on top and won 105-80. Strong individual swims were made by Paiton Doyle ('25) who placed first in the 50 and 100-yard freestyle, Riley Monahan ('23) with two first-place finishes in the 500-yard freestyle and the 200-yard individual medley, Keygan Monahan ('25) who placed second in the 100-yard butterfly, Sofia DeMea ('25) with a second place finish in the 100-yard backstroke, and Sydney Barston ('25) who placed second in the 100-yard freestyle. Chelsea only had one diver competing on Thursday: Lily Paddock ('24) who placed third.
Sophomore Elliot Schreiber-Tracy joined the swim team to build strength and endurance for their main sport, hockey. However, they have grown to like the team more than they thought they would.
"The people are awesome," Schreiber-Tracy said. "We lost some good swimmers from last year but we got some pretty cool freshmen."
Although the team is successful, they believe it could be better with help from the school district.
"It'd be so nice to have a pool in the high school instead of having to get rides over to the middle school," Schreiber-Tracy said. "It's a huge inconvenience to have to go over to Beach."
Cameron pool has recently gotten some upgrades, including reflooring of the deck and new starting blocks. However, Schreiber-Tracey thinks things should be better since the team already has to commute.
"Every year we end up having plumbing issues so when we walk into the pool it smells awful," Schreiber-Tracy said. "We weren't able to swim for a few days last year because the kids swim class before us had some…incidents that they had to clean the pool from."
In past years, there have still been some setbacks due to swimming in a pool that's shared with so many others. Nevertheless, the swim and dive team has been successful, winning SEC's and making it to states.
"I think the school should spend more on the swim team." DeMea said. "It'd be worth it."
Leave a Comment
About the Contributor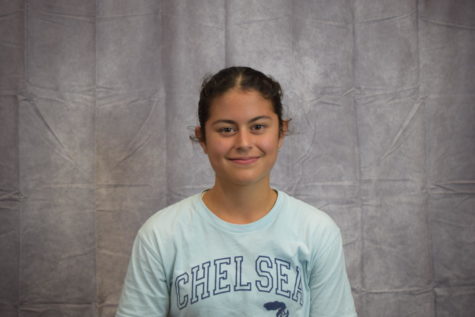 Natalia DeMea
Natalia is a sophomore at CHS, this is her first year writing for the Bleu Print. Outside of covering sports, she enjoys running and hiking.