Thomas Conlin Heading Into Districts
Thomas Conlin (#11)
Chelsea High School senior and captain of the soccer team, Thomas Conlin ('23) is looking forward to districts with an air of confidence and positivity. 
Conlin is filled with passion when it comes to entering the tournament phase of their season, especially since it could possibly be the end of his high school soccer career. 
"I am truly excited to get started," Conlin said. "It is always fun when the pressure is on and you know you have to win to keep your season going. Not many other things are like that."
Conlin could not be more excited to go into districts, hoping to bring home another district trophy for the Bulldogs.
"I feel pretty confident this year," Conlin said. "The team definitely has the skill and the talent to beat whoever we play, but it is just a matter of playing well. I know the team really wants to bring home the district championship trophy for the third year in a row."
Although Conlin is confident in the abilities of the team, he knows that there are some things they need to work on before entering this part of their season.
"I know we can win districts," Conlin said. "But that's only if we stay focused while keeping a good mindset and continuing the upward trend that the second half of our season has been showing."
In Conlin's mind, there is nothing that can stop this team if they work together and play as a team. However, there is one opponent that poses a large threat in their district bracket.
"Pinckney," Conlin said. "They are really good this year. Their varsity team has been the same group of kids who are now all seniors. They are the best Pinckney team we have seen in a while. On top of that, they have won both of the games we played against them in the regular season, but if we lock down on defense and start playing the Chelsea brand of soccer that we have been taught, I am sure that the team can pull out a win against them."
Moving forward, Conlin has faith that as the team continues to grow, they will dominate the field as they enter districts on Thursday, October 13, against Jackson Northwest.
Leave a Comment
About the Contributor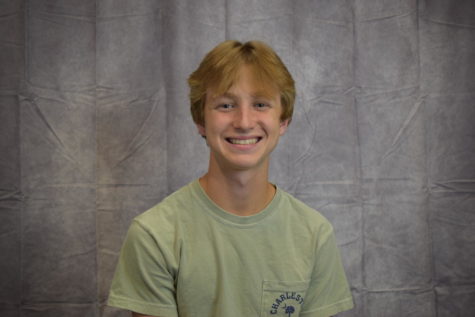 Cade Ahlstrom





Cade Ahlstrom is in the class of 2025, he enjoys playing sports, specifically soccer and lacrosse. He enjoys going to school events and hanging...