Bulldog of the Week: Rowan Anderson
Juniors Rowan Anderson (left) and Phoebe Ledbetter (right) sitting in the marching band section during a football game.
Ever since Rowan Anderson ('24) was young he has been obsessed with the arts. Music and drawing have been his constant companion since he was in elementary school and the many clubs and activities he's in speaks to his passion for art.
"I started playing music around elementary school," Anderson said. "We started to learn the ukulele in class, which I'm really grateful that our teacher had access to a lot of ukuleles that we could learn about."
Music for Anderson is more than just a hobby. Anderson started playing music at a young age and it has shaped his life thus far as a learning opportunity and a catalyst to help him grow as a person. 
"I was quite involved with music not necessarily playing it more so just listening and wanting to learn more about it," Anderson said. "It's the way music can change someone's mood really easily and sometimes really drastically."
Anderson's passion for band music originated in elementary school and he has brought that same passion to high school, sharing it through songs and the emotions conveyed through the playing of music.
"In elementary school that's where my passion for the French horn and music really started to explode," Anderson said. "I've been thinking about composing a little bit or making a little arrangement for the Collage Concert this year."
Anderson has found many things he wants to pursue in life that relate back to music and the arts. For music specifically, Anderson has begun learning about the different branches of music would make him a more skilled performer and composer. Anderson also brings a lot to the art department here at CHS. Anderson is involved with the Art Club and has gotten into digital art along with classic pen and paper drawing.
"I really want to do something with the arts," Anderson said. "Arts like painting, drawing pen and paper, or French horn performance which is an option I would pursue right now."
For Anderson, the arts are a way to release stress, anxiety, and nervous energy. While it might be creating, drawing, playing, or composing Anderson uses art as a method of expression.
"So art for me is more of an outlet," Anderson said. "Every day, if I'm really stressed or I just need to do something with my hands, I'll draw."
Art is a very personal subject and has many different facets. This is why it is important to have people like Anderson influence the art department at CHS.
"[Art] is just fascinating to me," Anderson said. "I really want to pursue it and maybe try to sway audiences with and give them emotions and memories they will remember."
View Comments (1)
About the Contributor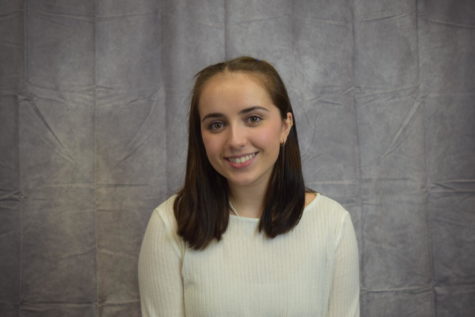 Brooklyn Nichols, Dept. Chair
Brooklyn is a senior at CHS, and this is her first year as Department Chair for feature stories. Outside of writing for the Bleu Print, she enjoys dancing...