Movie Review: Encanto
First in theatres and now on Disney+, Walt Disney's new movie Encanto has been a rousing success with catchy musical numbers and beautiful animated graphics.
Like Disney's previous movie Coco, Encanto is similarly centered around the importance of family relationships in Latin America; only this time, without the focus around Day of the Dead.
The musical follows Mirabel Madrigal, the powerless member of a family gifted with various magical abilities. The story line begins when the grandmother of the family, Abuela, loses her husband fleeing their home. The family was then given a "miracle" in the form of a candle, which created a magical house and gave each of Abuela's triplets magical powers when they came of age.
As the family grows and grandkids enter the picture, each receives a gift: being able to lift anything, hear anything, or shape shifting. However, because Mirabel doesn't receive a gift, she tries hard to prove herself, but is often told to stay out of the way. Despite it all, when the magic that grants the Madrigal's their abilities starts to fade, Mirabel leaps at the chance to save the day with the visions of her Uncle Bruno who disappeared.
The movie, though a little different from other Disney films, is heart warming and fun, as it explores family relationships, pulling together and forgiving. It also evaluates the pressure those we love most can put on us, and how we handle it and grow as people. Perfect for a family movie night, or just for fun, Encanto received high praise from critics, having a 91% rating on Rotten Tomatoes.
Not only praised by critics, but extremely popular amongst Encanto fans, is the music featured in the film. Greatly enhancing the movie, the musical numbers in Encanto, written by Hamilton composer Lin Manuel-Miranda, became the first Disney soundtrack since Frozen 2 to reach number one on the US Billboard 200. Though not the traditional Disney music style, the songs are catchy and closely tied to the plot which adds to the story, creating songs that can't be listened to without understanding the plot of the movie.
Leave a Comment
About the Contributor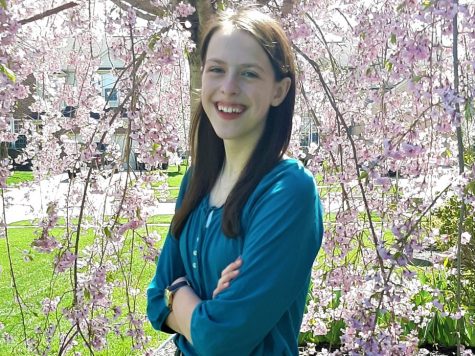 Lillian Snyder, Bleu Print Staff
Lily is a freshman at CHS, and the natural conclusion is that this is her first year writing for the Bleu Print. Besides writing, she enjoys playing the...